Silicon Valley Bank collapse: Shopify wires money to merchants with payroll problems
Failure of SVB caused turmoil within banking industry, financial markets
Startup Kinder Beauty, which put the entirety of its funds in Silicon Valley Bank (SVB), was thrown a lifeline this week when Shopify wired the company the money needed to make payroll. 
Ticker
Security
Last
Change
Change %
SHOP
SHOPIFY INC.
47.95
+1.44
+3.09%
The online business geared toward selling cruelty-free and vegan beauty boxes does all of its banking with SVB, which collapsed last week after depositors and investors rushed to withdraw their cash over concerns about the bank's health before the FDIC moved in and shut it down. 
"It's hard being a small business. Every day we face a new challenge," Kinder Beauty CEO Andrew Bernstein wrote Thursday in a LinkedIn post. "This particular challenge, dealing with the fallout of our bank defaulting, was particularly rough."
HOW FIRST REPUBLIC RESCUE, SILICON VALLEY BANK COULD COST MAIN STREET AMERICA
The collapse of SVB marked the second-largest bank failure in U.S. history and the largest since 2008 when Washington Mutual collapsed.  
Federal agencies issued a joint statement just days after the collapse that all customers would be able to access all of their funds starting on Monday. Still, when it came time to pay their employees, Bernstein said the company couldn't access its money.
HOW SILICON VALLEY BANK GOT BURNED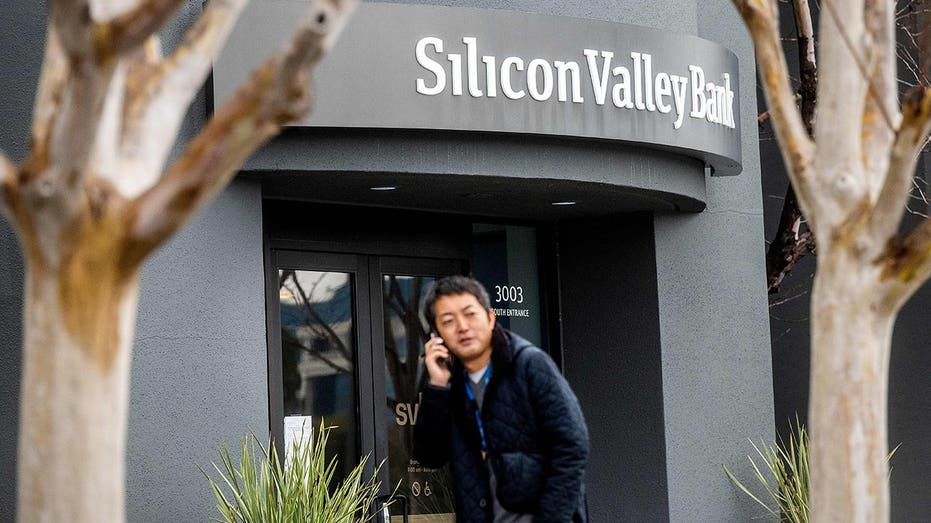 "Despite everything we'd been promised during this SVB transition, we have not yet had access to our funds all week," Bernstein wrote. 
Bernstein said the company showed an accurate bank balance, but every time it went to issue a payment or wire out the balance, the transaction failed. 
SILICON VALLEY BANK COLLAPSE: STARTUP NESS SAYS COMPANIES CAN LEARN VALUABLE LESSON
Its latest attempt failed "for unknown reasons" hours before the funds, which are slated to be distributed to team members Friday, were due, according to Bernstein.
"After some scrambling trying to come up with a plan to take care of my employees, I faced the very real possibility that for the first time in four years, we were going to miss payroll," he said. 
That's when he recalled an email from Shopify COO Kaz Nejatian, who offered to help bail out merchants that use Shopify and may run into a payroll issue. 
In the email, Nejatian told merchants that Shopify would wire them funds immediately, interest-free, and with no questions asked. 
"Don't worry about signing anything for now…pay us back with no interest when you get your SVB funds unfrozen," Nejatian wrote in the email. 
CCP-LINKED SILICON VALLEY BANK DEPOSITORS COULD BE 'MADE WHOLE' BY US: YELLEN
Dozens of merchants reached out shortly after the email went out. Nejatian recalled getting a message from Bernstein less than an hour before the company's payroll was due. 
"Let me be clear, Kinder Beauty is most definitely not Shopify's top customer. We're not their smallest partner, either. But reaching out to Kaz for help, with a little over an hour remaining to fund payroll, felt like a last-ditch effort unlikely to amount to much," Bernstein wrote. 
The funds were wired to Kinder Beauty just in the nick of time. 
"Our rule is, you pay your people, we'll take care of these things later on," Nejatian said.
GET FOX BUSINESS ON THE GO BY CLICKING HERE
Bernstein said that Shopify's effort reminded him that "kindness still exists in the world." 
Meanwhile, Shopify was also dealing with its own issues in regard to the banking fiasco, as its payroll system also went through Silicon Valley Bank. As a result, Nejatian said the company "had to build a whole new payroll system over the weekend" by scratch. 
SVB's collapse sent ripples throughout Wall Street, punishing the broader markets and financial stocks on Friday. 
Ticker
Security
Last
Change
Change %
I:DJI
DOW JONES AVERAGES
33274.15
+415.12
+1.26%
SP500
S&P 500
4109.31
+58.48
+1.44%
I:COMP
NASDAQ COMPOSITE INDEX
12221.906686
+208.44
+1.74%
XLF
FINANCIAL SELECT SECTOR SPDR ETF
32.14
+0.34
+1.07%
I:BKX
KBW NASDAQ BANK INDEX
82.036909
+0.72
+0.88%