Dr. Phil's bizarre mansion goes on the market for $5.75M
Decor includes a wall of guns and a vine-themed staircase
A bizarrely decorated home owned by the family trust of television personality Dr. Phil McGraw has been put on the market for $5.75 million.
The strange interior of the 6,170-square-foot Beverly Hills, Calif., dwelling includes a wall in the dining room festooned with guns and a staircase that looks like it was decorated with tree roots or thick vines.
According to the listing with Hilton & Hyland, the villa has five bedrooms and six bathrooms.
HOW THIS MILLENNIAL INVESTED IN LUXURY HOUSING FOR STUDENTS AND BUILT A $130M REAL ESTATE PORTFOLIO
The property also has a long, gated driveway and an outdoor kitchen.  In the backyard, there are a pool, spa and cabana.
"The interior has been dramatically remodeled and updated with eclectic finishes that can be kept or transformed into your own vision," the listing said. Images on the listing site show a family room that features a huge purple couch and a living room with a bright blue sofa and a fireplace.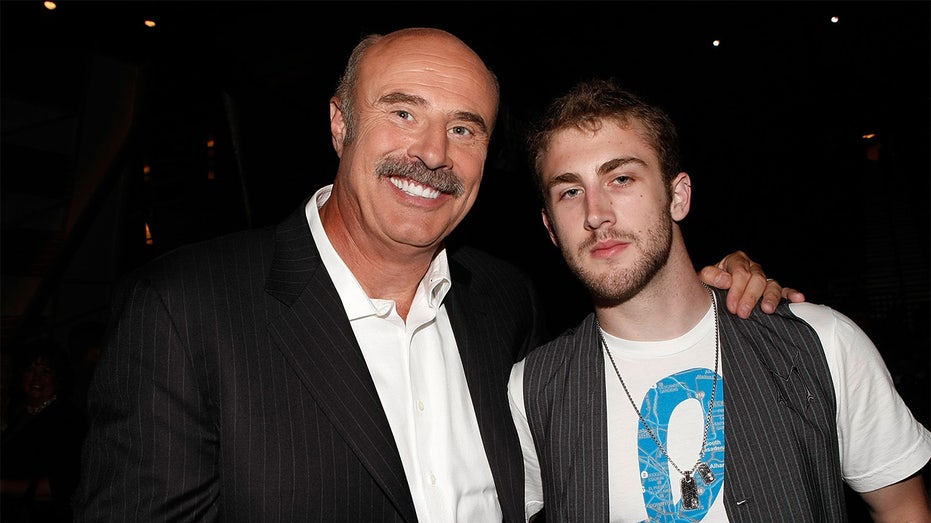 The billiards room has white walls, a white pool table, blue floors splattered with white paint and an oversized wine fridge.
GET FOX BUSINESS ON THE GO BY CLICKING HERE
In the great room, the wet bar comes complete with wood-themed barstools.
According to a report from the Los Angeles Times, the property was bought by McGraw's family trust in 2007, but the television personality known as Dr. Phil has never lived there himself.
Instead, his son Jordan currently resides in the mansion, the newspaper reported.
The 69-year-old McGraw is known for his advice-centered talk show "Dr. Phil," which debuted 18 years ago after segments on "The Oprah Winfrey Show," according to the Times; it has been renewed through 2023 and nominated for a Daytime Emmy Award more than a dozen times. In 2011, McGraw garnered $12 million from the sale of a Mediterranean villa in Beverly Hills, the Times has reported