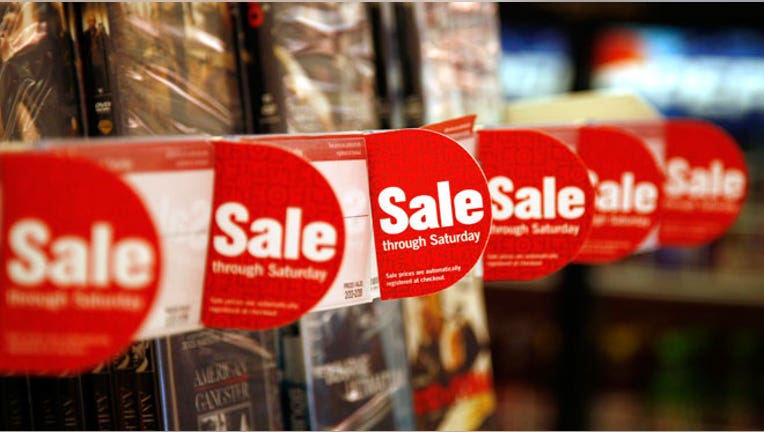 Well, you Thanksgiving-stealing, anything-for-a-buck retailers, I hope you're proud of yourselves. You know who I'm talking about -- all you Big-Box stores now stuck in a big, old not-so-big sales box, and all the ribbon in the world ain't going to make climbing out any easier.
All those early sales, all those Thanksgiving "Day" openings, and look who's frowning. Not the guys you dragged in to work that day, but you guys, who apparently wasted the effort telling them they had to work that day.
Final early figures are sketchy, but it's looking like you guys were the turkeys because overall, your sales are looking foul. Not all sales, and not all stores. But enough to give some eager-beaver store managers pause, I hope. That's because overall sales through the weekend fell 11%. That's not me saying that, that's the National Retail Federation saying that. (After polling over 4,000 consumers – many of whom left their Thanksgiving dishes on the table – so they could dig in to all those sales at the stores.)
Now I know it's still possible things could improve, and customers are notorious for understating what they've spent, until they see their Visa and American Express bills the next month. But it's also fair to say the expected bang for the buck many retailers hoped for didn't pan out quite the way they hoped.
To be sure, online sales were strong. One count has them up more than 14.3% for Thanksgiving, but keep in mind not as many stores were open last Thanksgiving, or for as many hours. Having said that, no matter when folks were buying, they clearly weren't buying unless there were big sales enticing. And trust me, there were lots of big sales. In fact, the folks at ShopperTrak report a record number of such sales across pretty much all brands and all merchandise, and darn near all stores. The upshot is people don't buy unless they have a reason to buy, and when they know sales are now a constant, why constantly rush? Consumers aren't stupid – they pace themselves, especially when they realize sales don't go away. Their Pavlovian response to such discounts is as brilliant as it is instructive.
Unlike some, I don't read too much into consumers' sluggishness with stinginess. Nor do I think they're as beaten up as some economists will have you believe. I'm not saying they're off to the races, but they're clearly off the matt, and willing to spend – at the right price, and for the right gift. And here, retailers have been more than accommodative. Maybe too accommodative. Maybe even too generous (from a retailer's perspective, of course). The big-box stores and even not-so-big-box stores have taken the bang out of early shopping by keeping the sales going. Shoppers now know today's one-day sale often returns, and more often, better than the sale that preceded it. What's more, Americans have been lulled into a not-at-all false sense of "sale security," knowing full well whatever they want will be fully discounted as the season ensues.
That's not to say Apple's about to cut the price of its iPhone 6 and 6-Plus in half anytime soon, but the wireless carriers that sell them, are bending more than you might think, just so you buy these hot items from them. It's human nature to wait things out, but now it's just common, everyday sense. For even must-have brands that typically eschew sales, the folks who sell them lure shoppers in with sales on other not-so-appealing merchandise, in the hope they'll simply buy more. Many do. But so far this year, it seems many do not.
Again, it's way too early to say retailers come out on the shorter end of this sales stick. But wouldn't it be a kick to discover they're the ones with the stick shoved back in their dollar-signs-for-eyes?
And if they are jolted, they have only themselves to blame. They opened stores early, started sales even sooner, and forever sent the message to a still skittish shopper, that good things come to those who wait "and" don't wait!
So, way to go, you thieving money merchants! You've wrecked your own party by keeping it going too long. Not bright. Not right. And your only calculation was that you had to do it, because everyone else was. Perhaps you're right. That other store's early sales "aren't" yours. Then again, that other store's languishing continued sales "are" yours.
Whatever happened to former super model Cheryl Tiegs's famous line that "sometimes, more is less." I think she was saying she wasn't immediately stripping down to the bikini, or less, without the oggler first imagining what she looks like while dressed in more? I think, anyway. Now, where was I?
Oh, I remember now! That's what you get for thinking opening so early could mean so much. You've just robbed from Peter to pay for Paul's sales – early to wow, but post Turkey Day, look who's stuffed. And look who's royally…plucked.