Weak April Retail Sales Adds To Malaise Concerns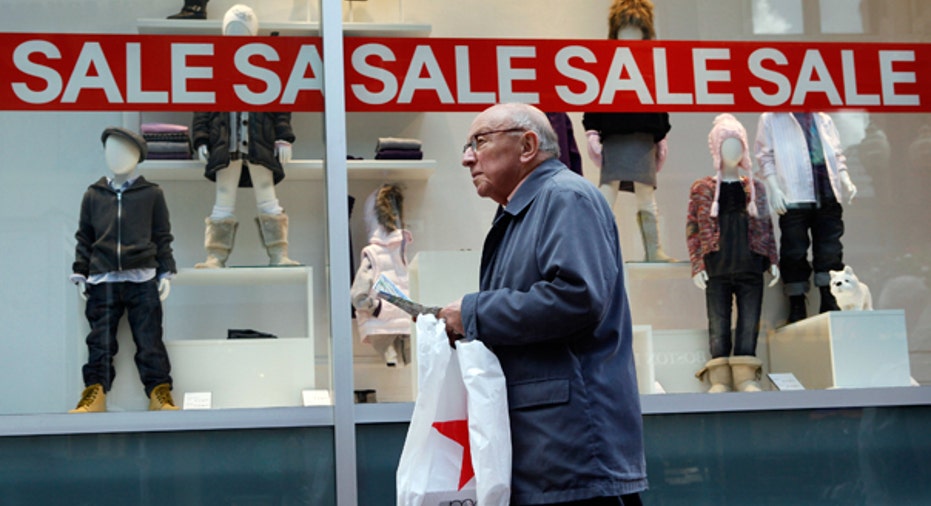 The April retail sales report released Wednesday did little to dispel growing concerns that the economic malaise that hampered growth in the first quarter may be sticking around for a while.
Cold weather was blamed for much of the weakness during the first quarter -- from soft housing data to a surprisingly lousy March jobs report. A first-quarter GDP figure released last week revealed the U.S. economy grew by just 0.2% during the first three months of the year, a figure that will almost certainly be revised downward given an array of weak data released since the GDP number came out. Friday's decent jobs report helped balance the scale for a bit.
But now here's this weak retail sales report, which can't be blamed on cold weather.
"Until April's payroll employment report released last Friday, there was mounting evidence that the winter's ice patch had turned into a spring soft patch for the U.S. economy. This morning's retail sales report for April is likely to break the ice on whether the economy remains weak," said longtime markets observer Ed Yardeni, chief strategist with Yardeni Research.
The Commerce Department on Wednesday said U.S. retail sales were unchanged in April with households cutting back on purchases of automobiles and other big-ticket items. Economists surveyed by Thomson Reuters were looking for a modest 0.2% increase.
Retail sales have trended weaker despite households getting a massive windfall from lower gasoline prices. Consumers appear to have saved much of the money from the cheaper gasoline.
Naturally, all of this leads directly to the Federal Reserve and its decision on the timing and trajectory of interest rate hikes.
Reluctant Consumers
The Fed, eager to "normalize" U.S. monetary policy, has been poised to raise rates ever since phasing out its bond purchasing program last fall. A strong second half of 2014 had many analysts believing – and Fed policy makers suggesting – that rates could move higher by mid-2015.
That timetable has almost certainly been pushed back by all the depressing data released during the first quarter. Today's retail sales numbers will undoubtedly contribute to the sense that the Fed will maintain its cautious approach toward increasing the cost of borrowing, and that liftoff is unlikely until late in 2015.
The Fed's most cautious members, led by Fed Chair Janet Yellen, fear that consumers will pull back from spending especially on big ticket items if the cost of borrowing increases, as it will after rates move higher.
With consumers already reluctant to shell out for cars and big appliances, raising the cost to borrow for those items can only further crimp demand.
On a positive note, March's increase was revised higher to 1.1% from 0.9% originally reported. If the automotive component is factored out, retail sales inched up 0.1% in April, well below estimates for a 0.5% rise. Once again the March data were revised higher to 0.7% from 0.4%.