U.S. National Debt Surpasses $15 Trillion as Clock Ticks on Super Committee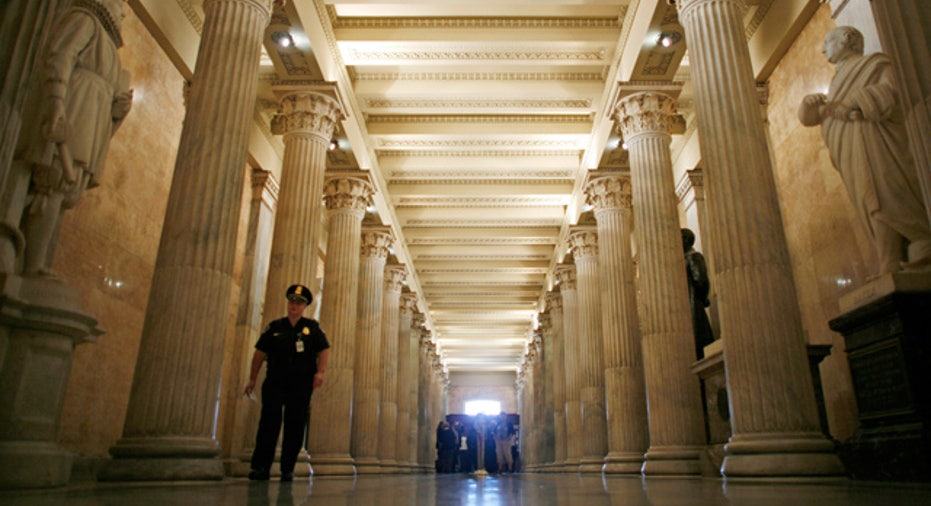 With the deadline on the Super Committee looming, the Treasury Department said on Wednesday the U.S. national debt crept over the $15 trillion threshold this week, providing a fresh reminder of the unsustainable amount of borrowing on the government's bloated balance sheet.
According to the Treasury, total public debt outstanding has hit $15.03 trillion. That total includes the $10.31 trillion of debt held by the public and $4.72 trillion in borrowing by intragovernmental holdings.
The national debt climbed above the $15 trillion mark just months after Congress agreed to raise the $14.29 trillion debt ceiling in August in a last-minute deal that prevented a once-unthinkable default, but also paralyzed the financial markets.
The milestone also comes a week before the deadline for the Joint Select Committee on Deficit Reduction, or so-called Super Committee, to find some $1.2 trillion in cuts over 10 years from the federal deficit.
There isn't much optimism in Washington or on Wall Street that the Super Committee will reach a breakthrough here. A failure could further hurt investor sentiment, especially as the world watches the scary euro-zone sovereign debt crisis that threatens to send Europe to a double-dip recession.
In addition to the $15 trillion deficit, the U.S. is also suffering from more than $60 trillion in unfunded liabilities, including social safety nets Social Security, Medicare and Medicaid.
"Any deal that does not address these three programs and sustainably reduces the upward trajectory in the spending on them is a giant charade," Peter Boockvar, managing director at Miller Tabak, wrote in a note.
The $15 trillion figure is staggering, especially considering that equals $600 billion more than the economic output of China and Japan combined.
Since President Obama took office in January 2009, the national debt level has surged by $4.4 trillion amid the expensive stimulus package and continued spending on the wars in Afghanistan and Iraq, both of which are set to wind down. During his President George W. Bush's eight years in office, the national debt soared by approximately $4.9 trillion.