U.S. House Bill Would Exempt E-Cigarettes from Tobacco Regulations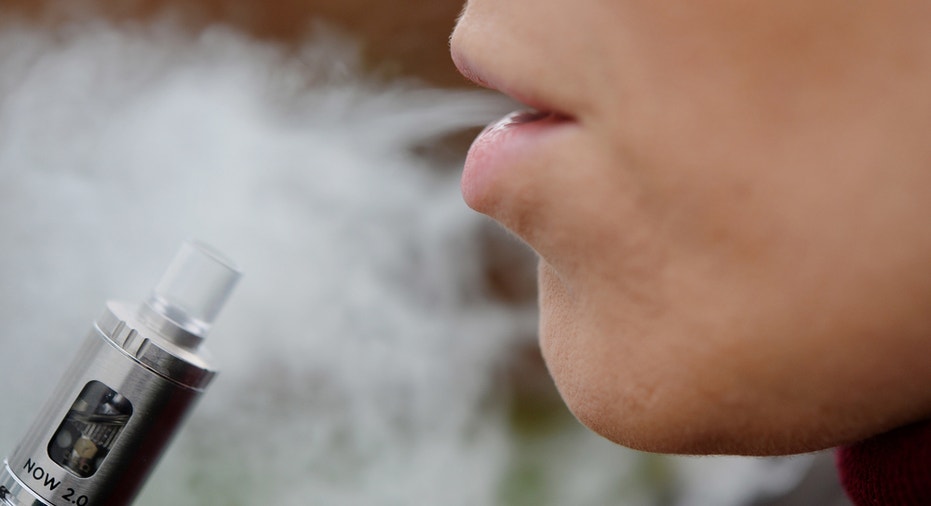 A bill expected this week in the U.S. House of Representatives would weaken a Food and Drug Administration rule governing e-cigarettes and represent a major victory for the $4.4 billion U.S. vaping industry.
The bill, from Republican Representative Duncan Hunter of California, would reverse the Obama administration's "Deeming Rule" which deems e-cigarettes to be tobacco products, subject to the same strict regulations governing traditional cigarettes. E-cigarettes heat nicotine-laced liquid into vapor but do not contain tobacco.
Hunter's bill, which was reviewed by Reuters, would exempt vaping devices from many of those rules, including a requirement that new products be reviewed and authorized by the FDA before being sold. E-cigarette makers say the process is too expensive and would prevent smokers from gaining access to the products.
The bill adds momentum to a series of legal and legislative efforts by tobacco and vaping companies to derail the FDA rule, though it is unclear how much support it will garner.
The move comes as President Donald Trump's administration is cutting regulations across the board and as Congress is poised to confirm Dr. Scott Gottlieb to lead the FDA. Gottlieb, who held a financial interest in the vape shop Kure, said e-cigarettes in certain circumstances may be a good alternative for smokers.
A separate plan from Republican Representative Tom Cole of Oklahoma and Democrat Sanford Bishop of Georgia would exempt thousands of vaping devices currently on the market from FDA approval. The Cole-Bishop proposal is expected to be attached as a rider to Trump's spending plan, which could be voted on as early as this week.
Hunter's bill would go further, bringing the entire regulatory process to a halt.
"Cole-Bishop is like gaining the inch, and Hunter's legislation the yard," said Joe Kasper, Hunter's chief of staff.
The FDA rule, which went into effect on Aug. 8, requires that any product introduced after Feb. 15, 2007, be submitted to the FDA for review within two years. Products that were on the market prior to that date are grandfathered and do not require premarket authorization.
The FDA said it does not comment on proposed or pending legislation.
Big tobacco companies such as Altria Group Inc and Reynolds American Inc see vaping products as a promising business line and have lobbied alongside their smaller e-cigarette counterparts against the rule.
"We believe that regulation should promote innovation of potentially less risky tobacco products," said David Sutton, a spokesman for Altria.
To that end Hunter's bill would formally incorporate the concept of harm reduction into the FDA's mission by requiring it to support less-dangerous nicotine delivery products. Those philosophically in favor of harm reduction argue that by promoting products considered less harmful than cigarettes, the overall public health will benefit.
Opponents fear that e-cigarettes are dangerous products that could be used by tobacco companies to addict a new generation of children to nicotine, and, they fear, to cigarettes.
"While we're always going to have some concerns about kids accessing either cigarettes or vaping pens, that should not motivate the federal government to go in the complete opposite direction and say nobody can have them," Kasper said.
(Reporting by Toni Clarke in Washington and Jilian Mincer in New York; Editing by Lisa Shumaker)