Trump's Tax Plan to Give Wealthy a Smaller-Than-Expected Break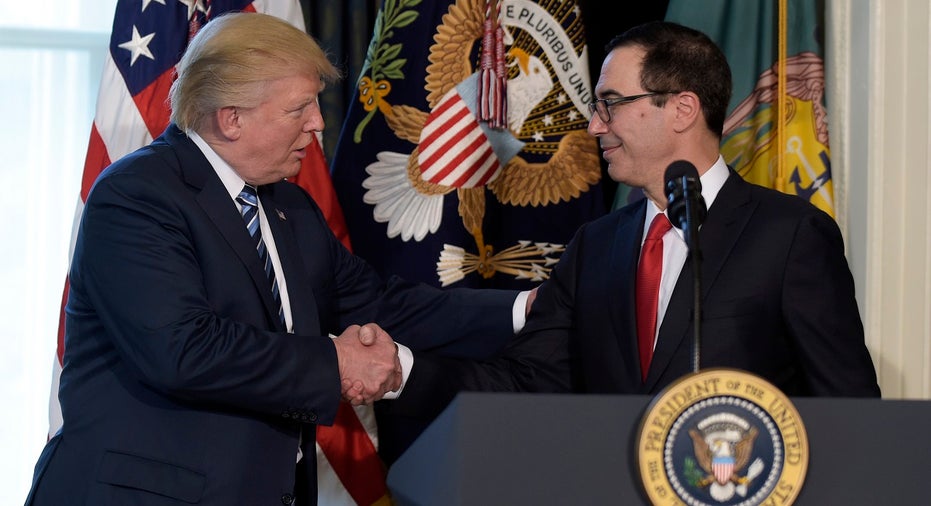 President Donald Trump's tax overhaul calls for just three brackets with the tax rate for the wealthiest Americans higher than previous proposals, the White House announced Wednesday, which could be good news for Middle America.
Under the administration's comprehensive tax package the top tax rate would decrease from 39.6 percent to 35 percent. Previous floated proposals had the top rate at 33 percent. The administration aims to set the other two tax rates at 25 percent and 10 percent, the latter down from an initial 12 percent proposal.
While critics have accused the administration of looking to give tax relief to the rich, this revised proposal would be a smaller-than-expected break for the richest Americans in the country. It could also alleviate some concerns over substantially increasing the deficit.
National Economic Director Gary Cohn said the administration hopes to end almost all tax breaks on the personal side "that are mainly benefits to high income individuals." The exceptions are retirement savings, charitable giving and home ownership.
Additionally, Trump's tax plan includes a significant increase in deductions for both individuals and families. Under the proposal, the tax breaks for individuals and married couples filing separately will increase from $6,300 to $12,600. The standard deduction for a married couple filing jointly will jump from $12,700 to approximately $24,000.
The administration also proposed cutting the corporate tax rate by twenty percentage points, from 35 percent to 15 percent, and switching it from a worldwide taxation system to a territorial one.