Trump's Speed Impresses CEOs, Now JPMorgan's Dimon Needs to Make it Stick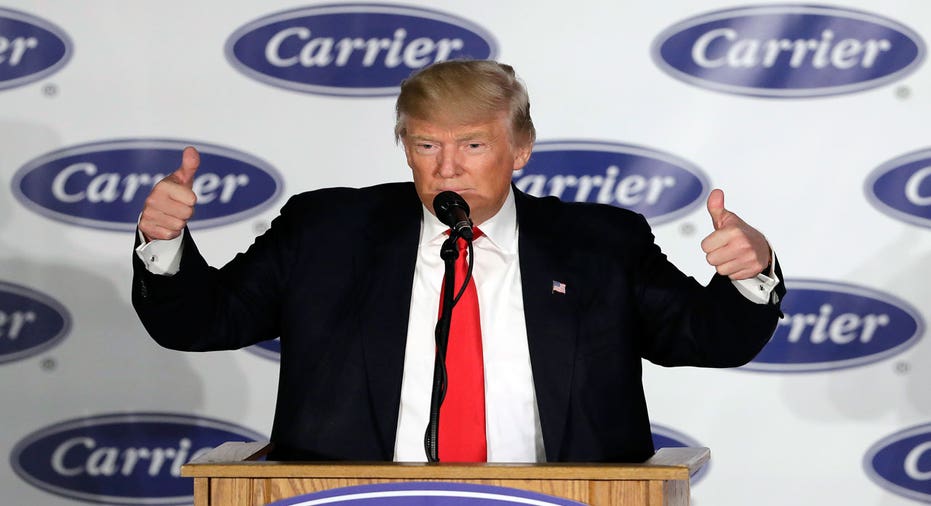 Caterpillar (NYSE:CAT) CEO Doug Oberhelman and many of his co-horts were not on the same page as President-elect Donald Trump during his campaign when it came to issues such as trade, but they like what they see so far.
"The first thing that is so encouraging to us is what's shaping up to be a pro-business environment," said Oberhelman during a conference call for the Business Roundtable, of which he is chairman. The discussion with reporters took place moments after Trump slammed Boeing (NYSE:BA) for what he described as "out of control" spending on the new Air Force One.
Boeing is building a brand new 747 Air Force One for future presidents, but costs are out of control, more than $4 billion. Cancel order!

— Donald J. Trump (@realDonaldTrump) December 6, 2016
Now, the job of fostering and furthering that pro-business attitude will fall to JPMorgan (NYSE:JPM) CEO Jamie Dimon who will succeed Oberhelman in 2017, BRT announced today.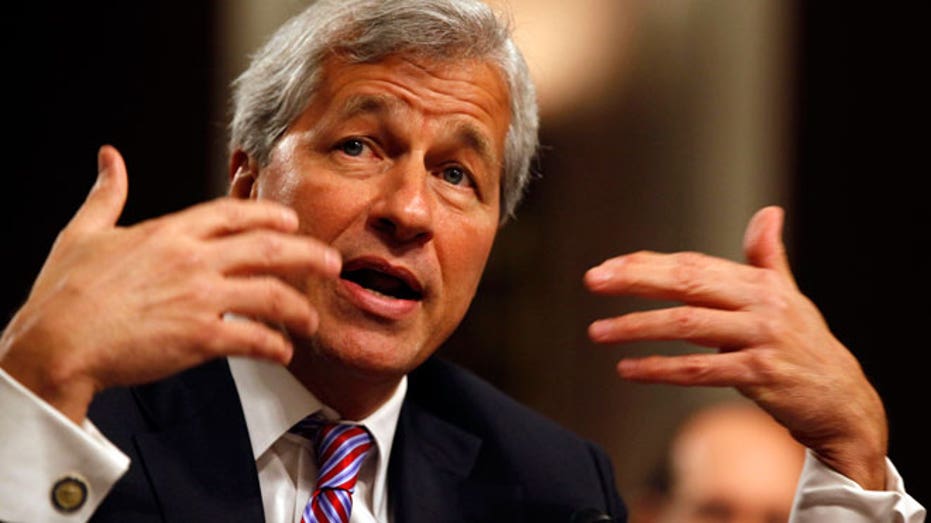 Dimon will oversee the BRT, which is made up of CEOs who together are responsible for $6 trillion in annual revenues, as members continue to forecast hollow economic growth of just 2% next year, according to the latest Economic Outlook Survey. While these leaders were more optimistic on future hiring and revenue growth, they're pessimistic on plans for capital spending citing "regulation" as the top cost pressure.
"With a new President and Congress soon to take office, there is a real opportunity for Business Roundtable to be a positive influence and show how business plays a critical role in this [economic] growth…"said Dimon in a statement.
Dimon is widely considered one of the world's top bankers. He guided the bank through the financial crisis of 2008 and it is now the nation's largest with $2.4 trillion in assets. There was speculation that Dimon was being considered by Trump for Treasury Secretary but his formal pick is former Goldman Sachs (NYSE:GS) executive Steve Mnuchin.
Trump has promised to cut down regulations that are impeding businesses, which is encouraging to the group. BRT President John Engler, the former Governor of Michigan, expects that Trump will tackle several polices, early on. "A couple of the environmental areas, the clean power regulation would be one, waters of America would be another. I think a number of the things that have been done over in the Labor Department relative to everything from overtime rules to some of the federal contracting restraints that were put in place," he said.
As for trade policy, the group is more cautious. The BRT aggressively pushed the Trans-Pacific Partnership (TPP) during the campaign, as Trump was threatening to rip it up. He has since pressured companies including Carrier, a unit of UTX (NYSE:UTX) and Ford (NYSE:F) to keep select jobs and factories in the U.S.
"I don't think it's a stretch that we ought to fight for every job," said Oberhelman while adding: "We combine that with policy and a very aggressive pro-job creation environment, and I think we're going to be happy with the end of that."
Walking that tight rope will fall to Dimon, who will succeed Oberhelman as chairman of the BRT starting January 1, 2017.
Suzanne O'Halloran is Managing Editor of FOXBusiness.com and a graduate of Boston College. Follow her on @suzohalloran.