Trump's MS-13 crackdown: Why progress may be temporary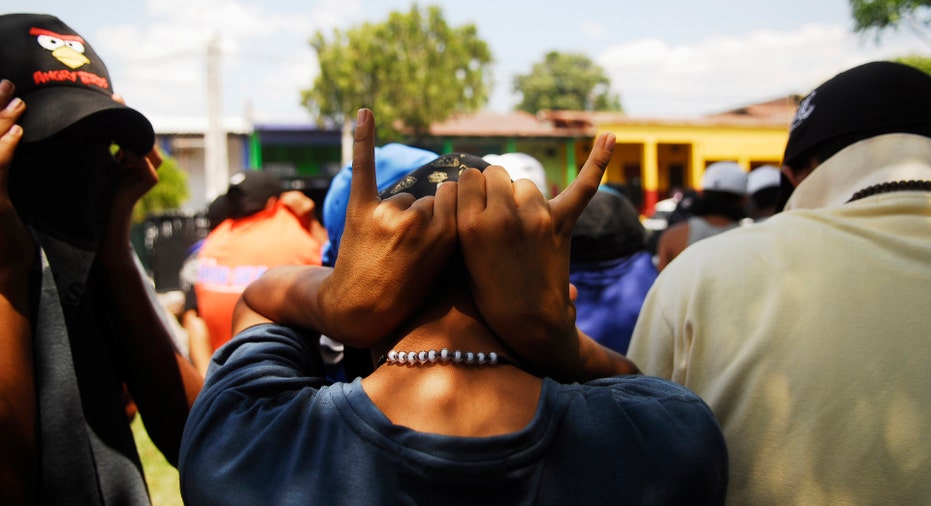 President Donald Trump visited Long Island, New York, on Friday, where local law enforcement, with the support of federal agencies, has begun to make progress in the fight against the violent street gang MS-13.
"It is the policy of this administration to dismantle ... and eradicate MS-13," Trump said Friday. "One by one we're liberating our American towns."
Still, some law enforcement specialists caution the progress the president hailed could be temporary, and that this will be a battle that is won over the long-term.
"MS-13 is nowhere out in the force that they used to be," Michael Balboni, founder of securities firm Redland Strategies and former homeland security advisor for New York State, told FOX Business. "[Law enforcement is] driving them underground, which is probably a good thing and a bad thing … One day they're going to come back."
Recent attention focused on MS-13, which has been reinforced by the president and his administration, has helped local communities obtain additional resources in their battle against the street gang, Balboni said. While MS-13 has been on one of its most deadly tears through Long Island since it took root there about 30 years ago, perception is that the tides are turning. Earlier this month, more than 15 suspected gang members were arrested, some of whom are believed to be connected to the violent deaths of four individuals in April.
Balboni said President Trump's visit to the region is an "important" step, but the complex underground world that MS-13 thrives in has an elaborate history that has proven difficult to stamp out.
"It's about sustainability … for the safety of the people, you can't walk away from this," he said.
MS-13, a group that was started by Central American immigrants in Los Angeles in the 1980s, is known for its ruthless and violent tactics – notably using machetes to hack victims. Most of the founding members were from El Salvador and fled to the U.S. during the country's civil war that lasted 12 years, from 1980-92. Since then the gang's membership has ballooned to at least 10,000 members in the United States and more than 30,000 worldwide, according to the FBI and Treasury Department.
For years, MS-13 flourished by feeding off of immigrant communities that have suffered in silence, according to Balboni. The "perpetuation of that process" had made this a really challenging effort for law enforcement, he said.
Unlike other gangs, MS-13 is not particularly well-funded or organized. It traditionally resorts to theft, human trafficking, sex trafficking, selling drugs and extortion for financing, as previously reported by FOX Business. However, on Long Island the group has fostered an underground economy that law enforcement officials have largely been unable to reach over the past 20 to 30 years.
"This is a really difficult thing to pry out into the open," Balboni said, adding that Trump's visit to Long Island shows "real leadership" on this issue.
On Thursday, Attorney General Jeff Sessions flew to El Salvador to tackle MS-13 at its source. Rep. Peter King (R-N.Y.) told FOX Business the administration has been coordinating with officials in the Central American country in order to combat the threat across multiple fronts. The Department of Justice applauded the arrests of more than 100 MS-13 members in El Salvador Thursday.