Trump's Cuba policy could cost U.S. airlines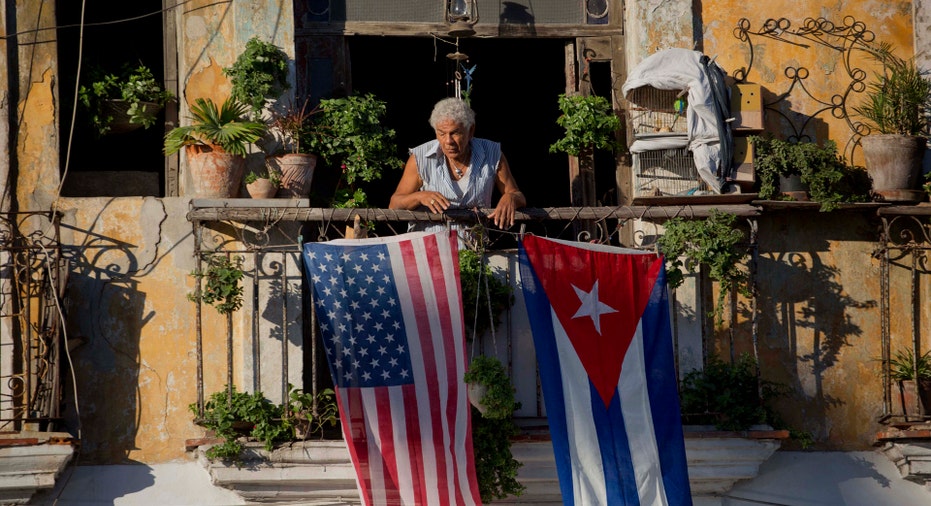 President Donald Trump on Friday reversed Obama-era policies aimed at restoring diplomatic relations between the U.S. and Cuba, a move that could disrupt air travel to the communist country amid heightened restrictions on tourism.
"We will very strongly restrict American dollars flowing to the military, security and intelligence services that are the core of the Castro regime. They will be restricted," Trump during a speech in Miami.
Engage Cuba, a non-profit group lobbying Congress to lift the U.S. embargo on Cuba, said that rolling back travel expansions would hurt U.S. airlines that have flights to the island.
"Our best estimate is that rolling back expanded travel will cost airlines $512 million annually, or almost $2 billion over four years, based on the average ticket fare," the organization said in its analysis of the economic impact of tightening U.S. regulations on Cuba.
Between January and May 2017, U.S. visitors to the island nation who were not of Cuban origin totaled 284,565, according to statistics from the Cuban government. Additionally, the number of U.S. travelers to the country who were not of Cuban origin more than tripled from 91,254 in 2014 to 284,837 in 2016.
Under current rules, there are 12 categories in which Americans can legally travel to Cuba. They include educational, religious and sports activities, as well as humanitarian projects. General tourism is not allowed, though the Trump administration said the relaxed regulations were abused for that reason.
In an effort to combat the misuses, the White House said travel for educational purposes would be limited to group travel, while individual travel allowed by the Obama administration would be prohibited. However, Trump's policy would still allow Cuban-Americans to visit family in Cuba.
While commercial flights will remain in place, travel to Cuba will be more strictly monitored by U.S. officials, and could hurt demand for air travel to the Caribbean island. American (NASDAQ:AAL), Delta (NYSE:DAL), JetBlue (NASDAQ:JBLU), Southwest (NYSE:LUV), United (NYSE:UAL) and Alaska Airlines (NYSE:ALK) are the U.S. carriers currently offering flights to Cuba.
In statements to FOX Business, the airlines said they will continue continuing to Havana and other parts of Cuba, but will keep a close eye on any travel changes or restrictions that come from the Trump administration.