Trump vs. Planned Parenthood: Showdown Over Funding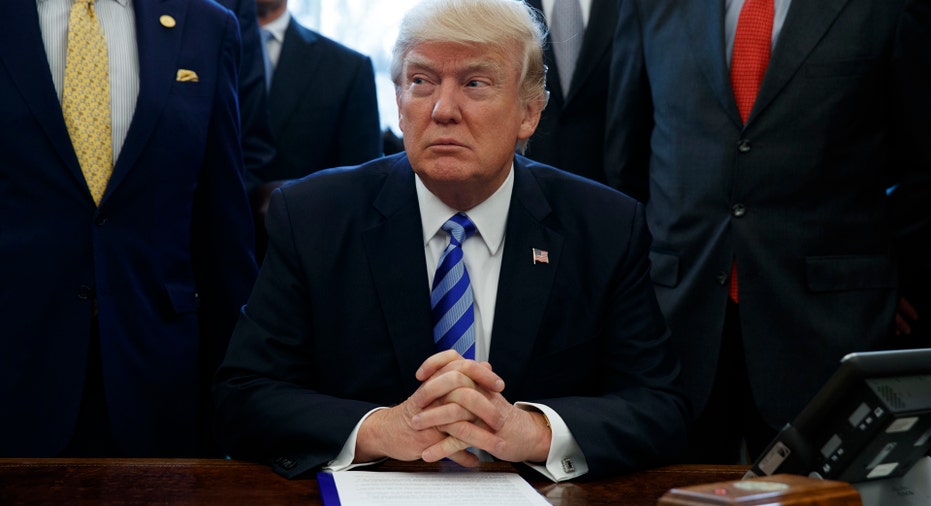 President Donald Trump signed a bill Thursday undoing an Obama-era regulation that prohibited states from withholding money from Planned Parenthood and other reproductive health clinics.
By undoing the law, the White House will allow states freedom to allocate funds to the health programs of their preference; in the case of some red states that will likely mean less funds for abortion providers like Planned Parenthood.
"H.J. Res 43 voids a regulation that forces states to use Title X money to fund Planned Parenthood. Taxpayers should not be forced to fund abortion, plain and simple," House Speaker Paul Ryan said in a statement Thursday.
The federal government provided 43 percent, or more than $553 million, of Planned Parenthood's funds during 2014-2015, according to the group's most recent annual report.
The Trump administration's resolution, which Speaker Ryan called "a major pro-life victory," is considered part of a larger Republican-led effort to defund Planned Parenthood. The American Health Care Act called for partially slashing funds dedicated to the group, which is criticized by opponents for providing abortion services.
President Obama's law intended to protect funding for reproductive health centers, like Planned Parenthood, through Title X—the only federal grant program dedicated to providing family planning and preventive health services. When President Obama signed the Title X Family Planning bill in January, 13 states had already taken action to defund Planned Parenthood, according to the Department of Health and Human Services.
Currently, Kentucky is close to passing a bill reducing the family planning organization's access to federal funds. In 2016, the government provided more than $1.6 million to Planned Parenthood facilities across Kentucky and Indiana. In Iowa, Republican lawmakers are also looking for ways to cut funding to the health clinics. Planned Parenthood centers throughout the "heartland"—Arkansas, Iowa, Nebraska, eastern Oklahoma—received $3.1 million in public grants for fiscal year 2016.
Pro-choice advocates, however, are ready to step in and prop up Planned Parenthood if necessary. The state of Maryland has vowed to donate $2.7 million to the family planning center if the Trump administration cuts off taxpayer dollars to the clinics.
Tech leaders have also joined the fight. Earlier this year Facebook (NASDAQ:FB) COO Sheryl Sandberg and Wynn and Mirage Resorts co-founder Elaine Wynn (NASDAQ:WYNN) each donated $1 million apiece to Planned Parenthood. Last month 74 tech leaders signed a letter to Congress supporting the organization.
H.J. Res 43 was pushed through Congress using a method called the Congressional Review Act. This law allows recently approved bills to be reviewed and repealed through an accelerated process that requires a simple majority in the Senate. The elimination of President Obama's family planning protection law, which went into effect January 18, was approved with a very narrow majority that required Vice President Mike Pence to act as the tie-breaking 51st vote. Two Republicans, Sen. Susan Collins of Maine and Sen. Lisa Murkowski of Alaska, voted against the bill.