Trump threatens to cut off millions in foreign aid to migrant caravan countries
President Trump is threatening to slash financial aid the United States provides to three Central American nations over the migrant caravan on route to the U.S. southern border.
"Guatemala, Honduras and El Salvador were not able to do the job of stopping people from leaving their country and coming illegally to the U.S. We will now begin cutting off, or substantially reducing, the massive foreign aid routinely given to them," Trump tweeted on Monday.
Guatemala received $177 million of U.S. aid in fiscal-year 2016, according to USAID. Honduras was given $152 million, and El Salvador received $90 million.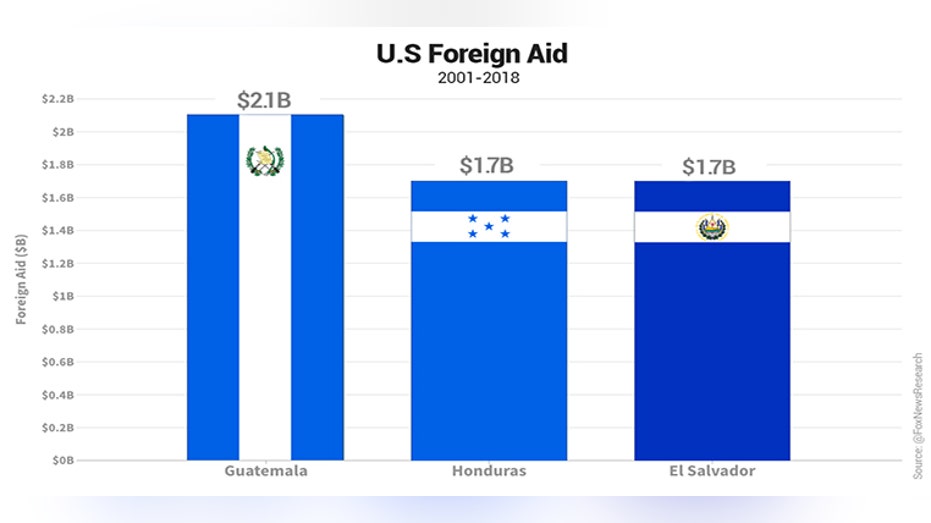 However, the U.S. foreign aid requests for fiscal-year 2019 are scheduled to significantly drop.
According to the State Department budget request, Guatemala is expected to receive to $69.4 million. Honduras is set to receive $65.8 million, and El Salvador would receive $45.7 million.
A caravan of thousands of people has been making its way through Central America toward the U.S., recently crossing the border between Guatemala and Mexico.
Trump has taken a hard stance on illegal immigration since becoming president and has declared the migrant caravan situation a national emergency over Twitter, prompting him to alert the border patrol and military.