Trump taking tax reform push to a city near you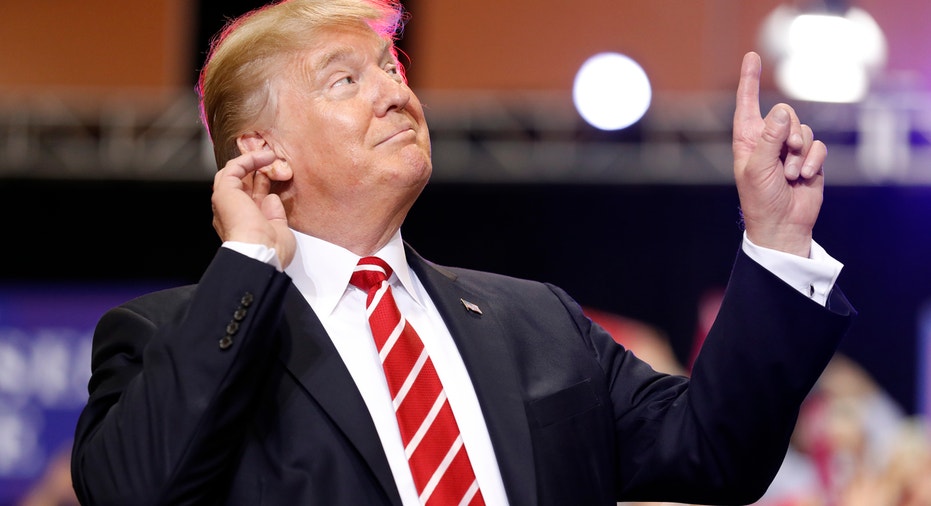 President Donald Trump will hit cities around the country in the coming weeks to rally support for his push to reform the United States tax code.
The president's first stop will be in Springfield, Missouri on Wednesday, where he is expected to tout the benefits of the GOP's core tax goals.
During an interview with The Financial Times on Friday, National Economic Director Gary Cohn said Trump's agenda "is going to completely revolve around tax reform" beginning next week.
"He will start being on the road making major addresses justifying the reasoning for tax reform and why we need it in the U.S." Cohn said. "Tax reform is the White House's number one focus right now. We are all working on taxes right now — we are working as hard as we can and trying to push as hard as we can — and if there is a will, there is a way."
When it comes to the content of the tax reform overhaul, Cohn reiterated some of the key principles laid out earlier this year by the White House, including the elimination of most personal deductions, with the exception of charitable, mortgage and retirement. The GOP also intends to eliminate the death and estate taxes and slash the corporate tax rate "as low as possible."
By making this very strong public push for one of his key agenda and campaign items, President Trump is leaving the results of the eventual vote on the shoulders of lawmakers, Cohn indicated.
"At the end of the day, tax legislation has to happen in Congress and the House," he said. "The Ways and Means Committee will be drafting legislation and we will be on the road and holding meetings in Washington and elsewhere explaining why it is so important to have tax reform in America."
This week, two of the key tax reform influencers in Congress, House Speaker Paul Ryan (R-Wis.) and House Ways and Means Committee Chair Rep. Kevin Brady (R-Texas), toured U.S. business facilities, including Boeing (NYSE:BA) and UPS (NYSE:UPS), to promote the benefits of a comprehensive tax overhaul. The pair spoke about how lowering the tax rate for businesses and individuals will help grow the U.S. economy.
The White House has said it would like tax reform completed by year's end, which some experts believe could be a tall task given how divisions within the Republican Party derailed the GOP's effort to repeal and replace ObamaCare in July. When Congress returns from recess next month, lawmakers must also focus on a couple of must-pass items before the onset of the new fiscal year in October, including raising the debt ceiling and passing a spending bill for fiscal year 2018. Cohn told The Financial Times that the debt ceiling must be addressed before taxes.