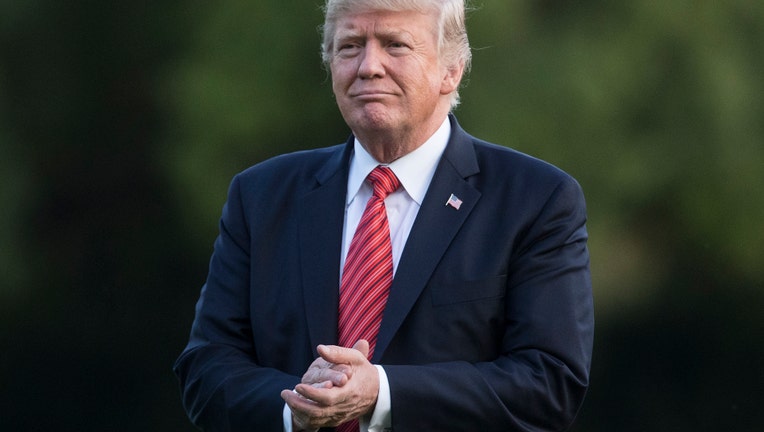 President Donald Trump is set to make the next stop on his tax reform tour on Wednesday, visiting the Andeavor refinery in North Dakota.
Trump said on Twitter Wednesday morning that he planned to address not only a comprehensive overhaul, but tax cuts more specifically.
Will be going to North Dakota today to discuss tax reform and tax cuts. We are the highest taxed nation in the world - that will change.

— Donald J. Trump (@realDonaldTrump) September 6, 2017
The Andeavor refinery, which produces gas, diesel and jet fuel, processes 74,000 barrels per day. The facility employs 250 people and is located about 10 miles west of Bismarck, North Dakota.
Trump will be joined by North Dakota's Democratic Senator Heidi Heitkamp, which some believe is a plea for bipartisanship on the tax reform effort.
On Tuesday, Trump met with the "Big Six" – the group of Republican administration officials and lawmakers responsible for crafting tax reform legislation – and said he intended to reduce taxes for both individuals and businesses, which he hopes will spur job creation.
However, Rep. Peter Roskam (R-Ill.) told FOX Business on Wednesday that the window for passing a comprehensive tax reform bill was closing.
"There's a sense of urgency now and the sense of urgency is we've got this collapsing window of time. This has to happen, in my opinion, in 2017. If it doesn't happen in 2017, this will be the big fish that got away," he said.
Roskam also said lawmakers are waiting on the "Big Six" to lay out the parameters regarding exactly what they expect to be included in the tax bill, like what the rates should be and whether the legislation should be revenue neutral.
So far, the GOP has been mum on tax reform details. During a rally stop in Springfield, Missouri last week, Trump said he hopes to slash the corporate tax rate to 15% and aims to cut the tax rate for middle-income Americans.
In addition to tax reform, lawmakers were working on a relief bill for Hurricane Harvey victims on Wednesday. They must also increase the United States' borrowing authority by Sept. 29 and pass a new spending bill before the onset of the new fiscal year in October.