Trump Strikes Deal With Carrier, Ford, What About Oreo?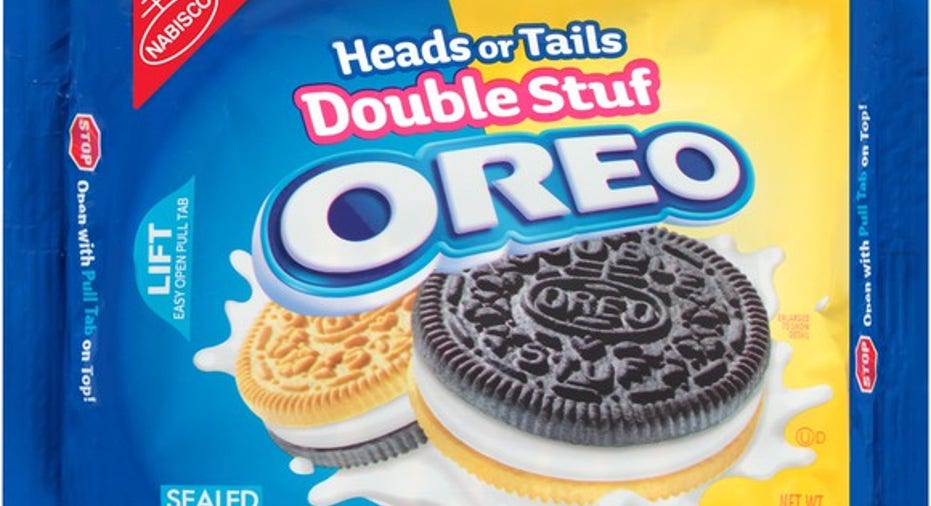 President-elect Donald Trump may be open to eating Oreos once again. After famously saying he wouldn't eat another black and white cookie after Nabisco, owned by Mondelēz International (NASDAQ:MDLZ), finished moving some Chicago area jobs to Salinas, Mexico, the company tells FOXBusiness.com it wants to open the lines of dialogue with Trump on future policies.
"We have not had any contact with the new administration, but, as with any new administration, we look forward to working with them and having a constructive dialogue about policies of interest to our business," said Laurie Guzzinati of Mondelēz Global LLC in a statement to FOXBusiness.com.
She also notes the layoffs, about 600 at the Chicago plant earlier this year, are completed and were related to a $130 million investment in Salinas, Mexico announced in 2015. Today the Chicago factory remains open and is an important part of the company's future. "The Chicago plant continues to play an important role for us, representing a key Midwest manufacturing site for us" said Guzzinati. The company also has manufacturing plants in Fair Lawn, NJ, Richmond, VA and Portland, OR.
Just weeks after winning the Presidential Election, Trump is on a roll striking back-to-back deals with air conditioning company Carrier, and Ford (NYSE:F), to keep jobs in the U.S.  He verbally blasted both companies, along with Nabisco, during the campaign.
Ticker
Security
Last
Change
Change %
UTX
n.a.
n.a.
n.a.
n.a.
F
FORD MOTOR CO.
12.38
+0.28
+2.31%
MDLZ
MONDELEZ INTERNATIONAL INC.
74.27
+0.66
+0.90%
While it is unclear what his next deal with be, more are on the way. "It's not just here with Carrier. We're going to see some future announcements as well with some other companies. They've already been working behind the scenes. I mean this is really going to fundamentally help our manufacturing industry and so many other industries," said Trump Transition spokesman Jason Miller during an appearance on FOX & Friends Wednesday.
Trump and Vice President-elect Pence reportedly personally called the CEO of UTX (NYSE:UTX) Gregory Hayes, which owns Carrier, to negotiate the deal. Late Wednesday the company provided more color on how it all came together. "Today's announcement is possible because the incoming Trump-Pence administration has emphasized to us its commitment to support the business community and create an improved, more competitive U.S. business climate. The incentives offered by the state were an important consideration" said the statement.
As for Ford, Trump broke the news via a tweet, citing Chairman Bill Ford's change of heart over moving a Lincoln plant to Mexico.
Just got a call from my friend Bill Ford, Chairman of Ford, who advised me that he will be keeping the Lincoln plant in Kentucky - no Mexico

— Donald J. Trump (@realDonaldTrump) November 18, 2016
These deals come as Trump continues to build his dream cabinet. Steve Mnuchin, former Goldman Sachs (NYSE:GS) partner and Hollywood producer, is his choice for Treasury Secretary and billionaire Wilbur Ross is his pick for Commerce Secretary.
Appearing together on the FOX Business Network's Mornings With Maria, the two promised to work in tandem to get the U.S. economy in better shape.
"Our number one priority is going to be tax reform. We think that by lowering the corporate tax rate we're going to make US corporations incredibly competitive. And create enormous amounts of money that comes back onshore and creates jobs," said Mnuchin.
Suzanne O'Halloran is Managing Editor of FOXBusiness.com and a graduate of Boston College. Follow her on @suzohalloran.