Trump, Ryan Set the Stage for Tax Reform Overhaul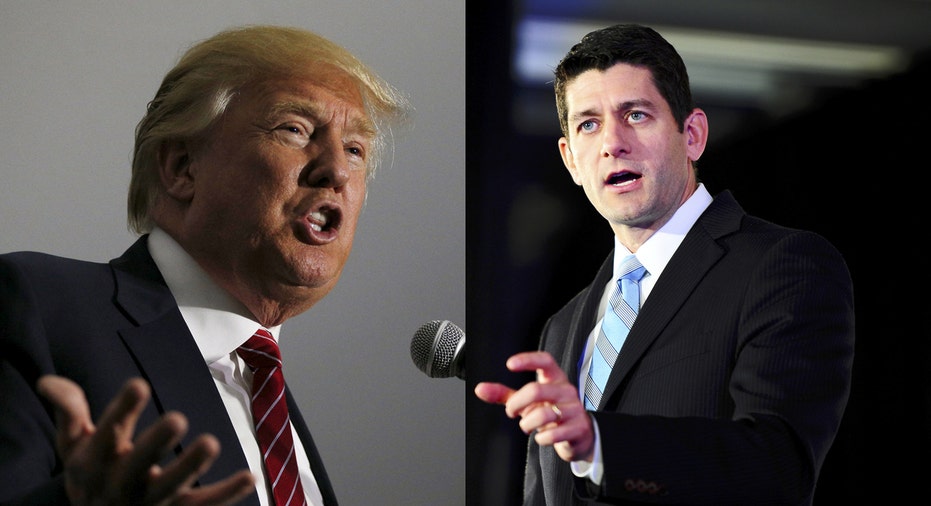 U.S. House of Representatives Speaker Paul Ryan will meet on Monday with top members of President-elect Donald Trump's transition team to discuss their 2017 tax reform agenda, a senior Republican aide said.
Ryan and his policy staff are expected to walk the Trump team members through the "Better Way" tax reform blueprint that the speaker and other House Republican leaders unveiled last June, the aide said.
The Trump transition team had no immediate comment on the meeting on Capitol Hill. The Washington Post reported earlier on Monday that the discussion would include incoming White House officials including Trump son-in-law Jared Kushner, incoming chief of staff Reince Priebus, incoming chief strategist Stephen Bannon, National Economic Council director Gary Cohn and adviser Stephen Moore.
Trump and Ryan agree that tax reform should reduce tax rates for individuals and businesses, do away with longstanding tax loopholes and broaden the tax base in order to drive U.S. economic growth.
The House Republican blueprint, seen by tax experts and lobbyists as a possible framework for future tax reform legislation, includes a border-adjustment measure that could satisfy Trump's interest in promoting U.S. manufacturing by taxing imports while exempting export revenues from corporate taxation.
The two sides may need to bridge differences in some areas including whether to continue taxing U.S. corporate profits earned abroad.
There are also differences on rates. Trump would slash the 35 percent corporate tax rate to 15 percent, while the House blueprint would cut the rate to 20 percent.