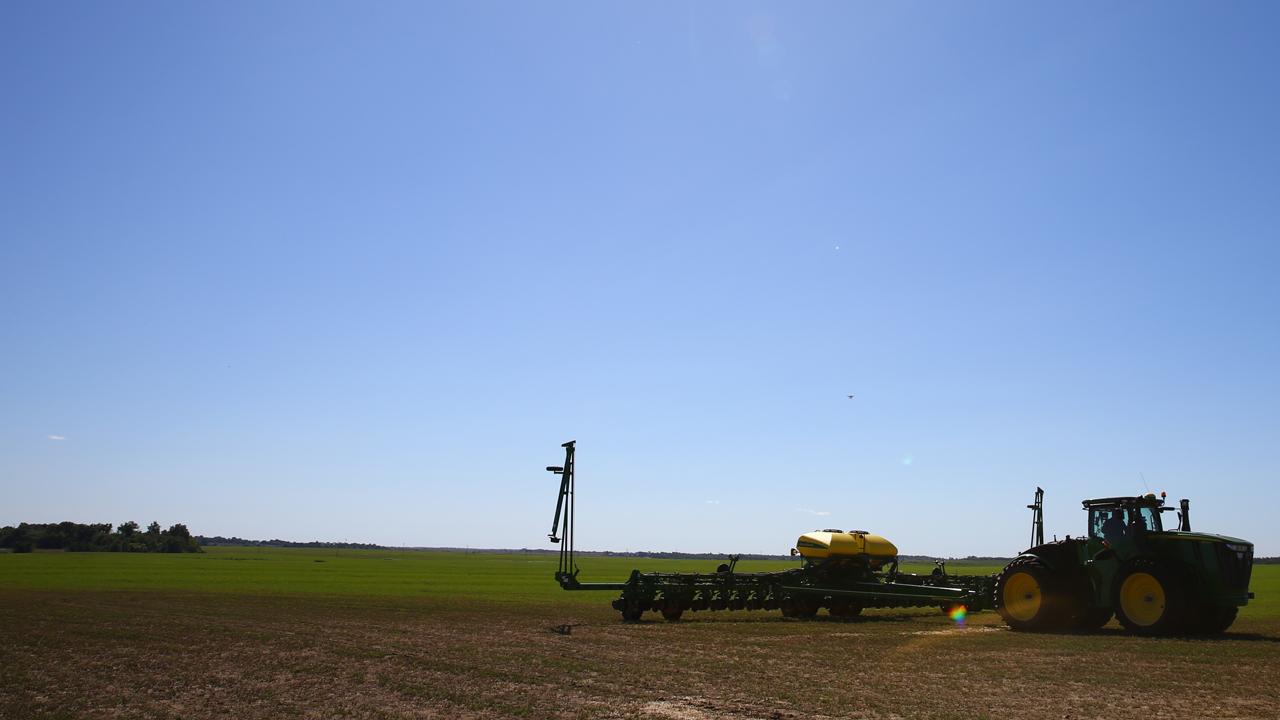 China's tit-for-tat retaliatory tariffs on U.S. goods has already hurt the beleaguered agriculture sector, with some farmers suggesting President Donald Trump focus on reforming the North American Free Trade Agreement (NAFTA), rather than engaging in a brewing trade war with Beijing.
"We believe that he has our best interests in mind and that he's going to work for the best possible deal, and that's why we supported him," Casey Guernsey, a Missouri farmer and former state legislator, said during an interview on FOX Business' "After the Bell." "But, that doesn't mean we're in favor of these retaliatory-type actions as it relates to these tariffs that are being implemented."
Although the White House insists the U.S. is not in a full-blown trade war with China, Beijing imposed tariffs on 106 American imports, including soybeans, corn, wheat and a number of fruits in response to Washington's plans to place tariffs worth at least $50 billion on Chinese goods.
It could take several months before any concrete action to be taken on the tariff proposals, Trump's chief economic adviser Larry Kudlow said on Wednesday, adding that backdoor negotiations between the two countries are underway.
And while Guernsey said he understood why the Trump administration was trying to level the playing field with China – and said he believes the president has the agriculture sector's best interests at heart – he expressed concerns about the retaliatory measures taken by China.
"We would rather him focus on negotiating the best possible deal with NAFTA that could be had," he said. "And we do believe he can improve NAFTA, and that's what we would encourage him and his folks in the U.S. trade office to do."
Republican and Democrat farm state lawmakers in the Midwest are also urging the president to tread carefully, warning him of the potential consequences a trade war could have on farmers.
"Our farmers and ranchers are struggling, so we need to be real careful here that we open up markets, which the president is trying to do," Sen. John Hoeven (R-N.D.) said.