Trump hosts small business owners at White House to talk taxes, economic growth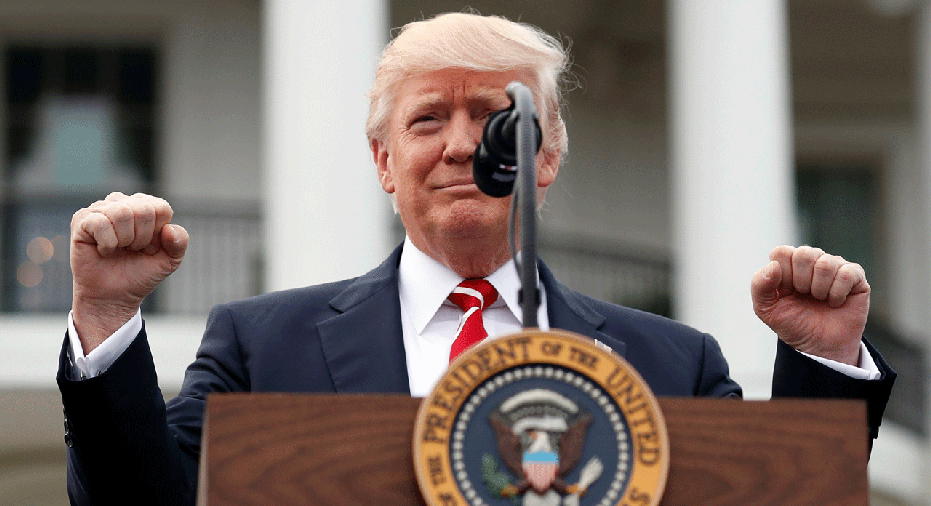 The Trump administration will tout small business success on Tuesday as part of its "American Dream Week", highlighting how President Donald Trump's economic agenda is designed to support — and simultaneously driven by — U.S. small business growth.
The event will feature the Small Business Administration's actions as an example of the government's commitment to America's business owners and entrepreneurs.
Along with the president, the roundtable will be hosted by his senior advisor and daughter Ivanka Trump and the head of the Small Business Administration Linda McMahon. Business owners from multiple industries, who have been helped by the SBA's policies, will be present at the event, according to the White House.
President Trump started the day on Tuesday acknowledging both the country's rate of job creation and the record-breaking performance of the stock market. The Dow Jones Industrial Average hit an all-time high during the trading session Tuesday as it approached the 22,000 level – a milestone the blue chip index has never crossed in its lifetime.
Stock Market could hit all-time high (again) 22,000 today. Was 18,000 only 6 months ago on Election Day. Mainstream media seldom mentions!

— Donald J. Trump (@realDonaldTrump) August 1, 2017
Still, despite some positive economic indicators, the president will likely face some tough questions on health care and tax reform from the small business community. Last week, Republicans in the Senate failed to pass any iteration of reform for ObamaCare, sending the party straight back to the drawing board on one of the president's key campaign promises.
White House officials and Republican Congressional leadership have seemingly moved on to tax reform, saying last week they agreed upon the broad overall principles that will be included in the legislation—expected to be completed sometime this "fall." However, some wonder whether tax reform will suffer a similar fate to the GOP's health care debate, as intraparty divisions drive a wedge between the more conservative and moderate members of the party. Tax reform has been a primary economic driver for businesses—thanks to the prospects of deregulation, lower rates and a switch to a territorial taxation system.