Trump Cobbles Together Cabinet Picks as Race Tightens
As national polls tighten, Republican presidential candidate Donald Trump is growing confident enough that he can win the race for the White House that he has begun the process of assembling a Cabinet, including who he wants as his Treasury Secretary, the Fox Business Network has learned.
Trump is telling senior officials inside his campaign that he wants his campaign finance chair, Steve Mnuchin, as his Treasury Secretary, according to people with direct knowledge of the matter. The Trump campaign is also weighing the possibility of appointing New Jersey Governor Chris Christie, a former federal prosecutor, as his Attorney General, and former New York City Mayor Rudy Giuliani, as his Homeland Security Secretary, these sources say.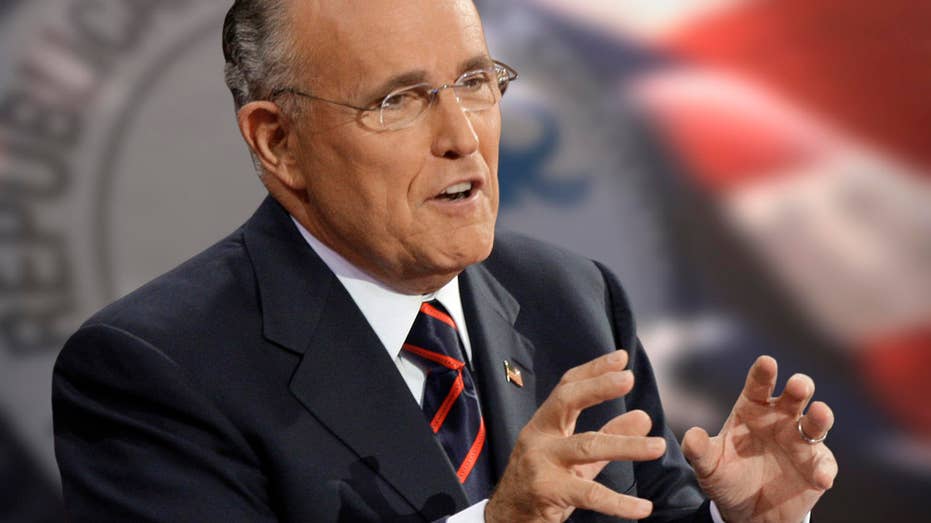 Despite the improving poll numbers for Trump, he still faces an uphill battle to defeat Democratic challenger Hillary Clinton in Tuesday's presidential contest. According to national polls, Clinton maintains a slim lead over Trump, but a more decisive lead in the all-important Electoral College.
Trump faces a difficult—though not impossible—task of obtaining the 270 electoral votes necessary to win the Oval Office given Clinton's strength in so-called battleground states like Virginia, Nevada, and Pennsylvania.
Still Trump's chances have improved markedly after last Friday's bombshell announcement that the FBI has reopened its investigation into Clinton's use of a private email server during her days as President Obama's Secretary of State, as well as disclosures about a government probe into her involvement in the controversial Clinton Foundation private charity.
As Trump's favorability increases, people inside the Trump campaign have been scrambling to cobble together a list of people to serve in a possible Trump Cabinet. Much of the list, these people say, is in flux. While Christie is at the top of the list for a possible Trump Attorney General, he might not make the cut depending on the outcome of the current "Bridgegate" trial, where two former underlings of his are facing federal criminal charges for closing lanes on the George Washington Bridge. The alleged retaliatory move against one of Christie's political opponents, the mayor of Fort Lee, NJ, which suffered massive traffic jams, could result in long prison sentences for both of the accused. Christie has said he had no knowledge of the activities and hasn't been charged.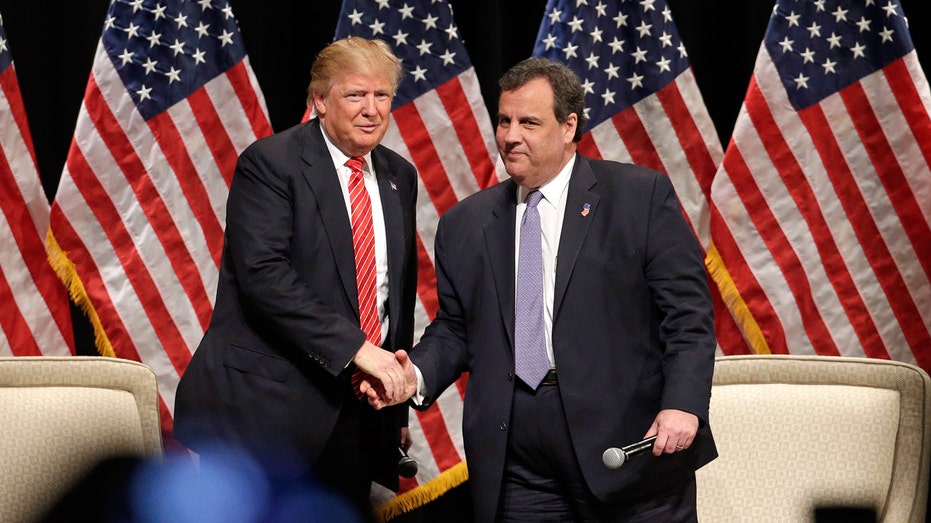 Still the resulting controversy might make Christie's involvement in a Trump Administration, particularly in such a sensitive position, difficult, Trump campaign officials concede. With that, Giuliani, himself a former federal prosecutor, might emerge as the top choice for Attorney General, these people say.
Hope Hicks, Trump campaign spokeswoman said, "Mr. Trump is totally focused on the remainder of the campaign and all of the amazing people supporting him around the country." Spokesmen for Christie and Giuliani didn't return calls for comment.
Trump is known for changing his mind at the last minute when it comes to prepared speeches and even key appointments. When deciding on a vice presidential running mate, he wavered until the last minute before selecting Indiana Governor Mike Pence.
But one appointment Trump appears settled on is his choice of Mnuchin as Treasury Secretary. Trump has told people in recent days that the campaign manager is his top choice for the job. A veteran in the world of finance, Mnunchin spent 17 years at the Wall Street firm, Goldman Sachs (NYSE:GS), where he earned the coveted and lucrative title of partner at the big investment bank while running the firm's mortgage department and serving as Goldman's chief information officer in 1999.
In 2004, with two other ex-Goldman Sachs partners, he formed Dune Capital Management, a hedge fund that acquired a piece of the failed lender Indy Mac from the Federal Insurance Deposit Corp., for $1.55 billion.
Mnuchin's name has been mentioned as Treasury Secretary for months, along with other financial executives, such as former Bear Stearns economist David Malpass, television commentator and former Reagan administration budget official Larry Kudlow and Steve Moore of the Heritage Foundation. In July, Anthony Scaramucci, a hedge fund executive working closely with the Trump campaign (and Fox Business contributor) told Fortune that Mnuchin was the odds-on favorite given his largely successful effort raising money for the Trump campaign, which began taking donations relatively late into the election season, after Trump had already attacked many GOP establishment players who are part of the donor class.
But choosing Mnuchin could also be controversial precisely because of his Wall Street connections, which runs counter to Trump's anti-establishment campaign themes. That said, Trump and Mnuchin have grown close during the hard fought election. Since Mnuchin joined the Trump campaign in April, he's been one of his most loyal deputies; aside from his fundraising efforts, he has also played a key role in developing Trump's economic policies, which would both reduce regulations and cut taxes.