Trump administration commits to 'balanced' energy strategy, not Paris Agreement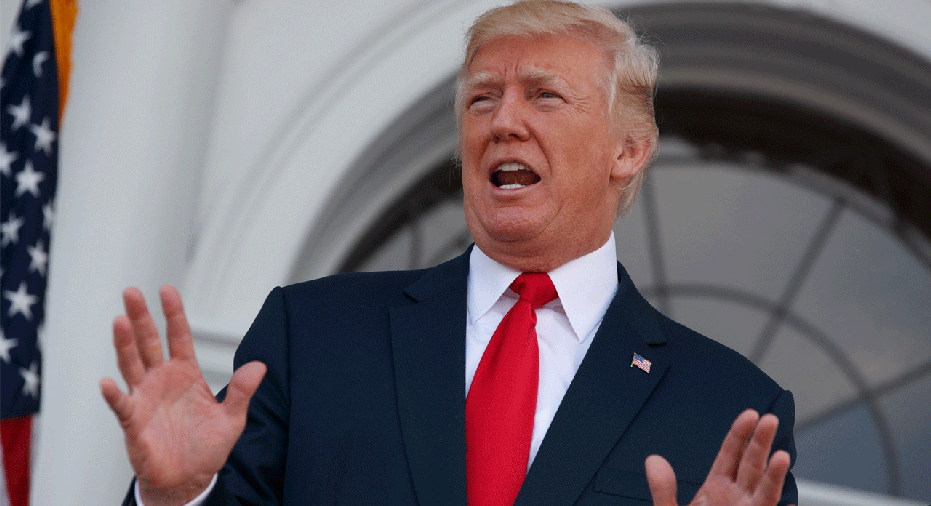 The Trump administration doubled down on its commitment to withdraw from the Paris Climate Agreement on Monday, after comments made over the weekend sparked debate about whether the president had changed his stance on the accord.
"We are withdrawing from the Paris Agreement unless we can reengage on terms more favorable to the United States," a White House official said in a statement on Monday.
National Economic Director Gary Cohn participated in an energy breakfast on the sidelines of the United Nations summit Monday morning, where he discussed, among other things, the United States' commitment to remaining a leader in the global energy conversation.
"As a global leader in developing and deploying advanced energy technologies, including highly efficient fossil fuels, the United States looks forward to continuing this conversation as we work together to promote a balanced approach to reducing emissions that does not sacrifice energy security or economic growth," a senior White House official said of Cohn's meeting.
Over the weekend, during a meeting of climate ministers in Canada, one of the international envoys told reporters that the U.S. appeared to be softening its stance on the Paris Climate Accord.
The president announced his intention to leave the climate accord in June, saying the deal disadvantaged the American worker.
"The Paris Climate Accord is simply the latest example of Washington entering into an agreement that disadvantages the United States to the exclusive benefit of other countries, leaving American workers -- who I love -- and taxpayers to absorb the cost in terms of lost jobs, lower wages, shuttered factories, and vastly diminished economic production," Trump said at the time.