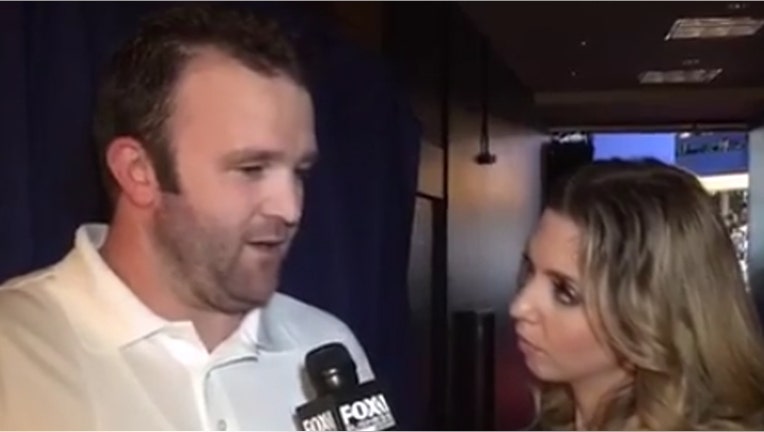 Brock Mealer, who beat enormous odds, will take the stage Thursday night at the Republican National Convention, in what will probably be the biggest speech of his life.
"It's just so surreal right now," said Mealer.
His unlikely story to the convention begins with his aunt, who put his "name in for a commercial for Senator Portman a couple weeks ago, actually that was a couple months ago," Mealer said. Then, in just a few short weeks he found himself answering a phone call, asking him to speak the same night as Donald Trump.
"It wasn't until the list was released a week ago that I really realized the gravity of it, that wow, it's going to be center stage," Mealer said.
Mealer, who suffered a spinal cord injury nearly nine years ago after being in a car accident, was thought to never walk again. But, what he took away from his time in recovery will now be the focal point in his speech tomorrow night in Cleveland.
"I'm going to share with them my story of adversity, of dealing with a spinal cord injury and relearning how to walk again against all odds," Mealer said.
And, when asked by FOXBusiness.com's Jade Scipioni about Donald Trump's incident of mocking a New York Times reporter's muscular disorder back in November of last year, Mealer said it is something he "takes to heart."
More From FOXBusiness.com...
"I realize everything Donald Trump is dealing with, and I never believed for a minute that any candidate, or especially Donald Trump, is someone that's against anyone," Mealer said.
Mealer has received nothing but support, as he looks to take the stage Thursday night and tell his story to the world.