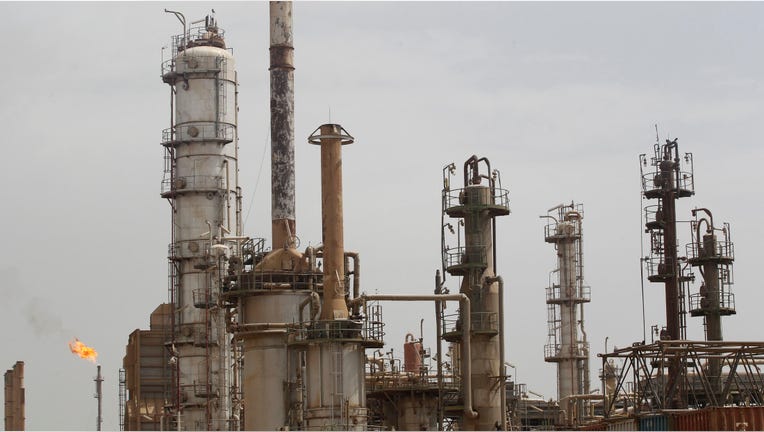 As if we needed any reminders global events can unsettle markets, just take a peek at what's been going on with oil since Iraq started exploding – again.
Prices spiked on just the hint of supply disruption from the crude-rich region. And while stabilizing somewhat of late, a barrel of light-sweet crude oil is still the costliest it's been in more than nine months. By now you know the drill, the better things look for insurgents marching toward Baghdad, the worse things look for us. FOX Business oil watcher Phil Flynn predicts that if this ragtag group of bad guys actually takes the Iraqi capital, and then the vital oil fields just south of Baghdad, get ready to get stunned.
Forget $107-a-barrel oil, Flynn says try $150. And that's if no production is thwarted. Just the thought of insurgents in control of those fields will set global oil traders into a tizzy, he explains.
I want to home in on that point – prices spike even if overall oil production hasn't budged and doesn't budge. It's an important reminder. Oil is a commodity, a global commodity, and like any stock in almost any market, it often trades on issues having little to do with basic fundamentals, and more to do with simple fear.
Let's keep that in mind as this Iraq saga unfolds. The prevailing wisdom is that the better things look for the insurgents, the worse things look for oil and gas prices – again, whether or not supply is disrupted. So that means whether Saudi Arabia picks up the perceived disruption to come, or the Keystone Pipeline were up and running now, neither would make much of a difference now.
The global markets see oil as a global asset whose price is sometimes determined by fears, not by facts. There are plenty of legitimate fears bad guys will do a good deal of harm to oil production. But the remarkable reality is, even in the case of Saddam Hussein in the first Gulf War, they don't. In his case, he ultimately set fire to some Kuwaiti oil wells – but not nearly enough to affect so much as a fraction of available supply.
It was the image of those burning oil facilities that sent prices rocketing back then – not the amount of oil that was burning. The amount was small but the images were stark.
Do keep that in mind as oil prices play out. Supply and demand won't dictate their direction – but perceived supply and demand. Fear will trump fact, which is why pushing Keystone in the middle of this, trumps fact as much as it trumps decency.
I'm all for making us more energy independent, and I'm all for being all in on all energy, including, wind and solar, as well as coal and oil. But using a civil war in Iraq to pitch a pipeline here is as crass as it is wrong. The argument assumes Keystone up and running would offset global markets discombobulating. It wouldn't.
The pitch for more production here to boost our own energy independence is a valid one. But let's make that desirable goal on its own merit, supported by its own facts. Iraq is about lives that matter, not a lively debate on who pays what for gas -- that invariably doesn't matter … and longer-term, incursions like these won't matter.