The new 1040: A look at the proposed draft
The Trump administration on Thursday released a proposed draft of its new 1040 tax document, which is shorter than the current paperwork but could require additional documentation depending on the financial circumstances of the taxpayer.
The 1040 form is the U.S. individual income tax return. The proposed 2018 return is less than one page, with just 23 lines. However, there are six additional schedules that taxpayers may have to attach to the main form.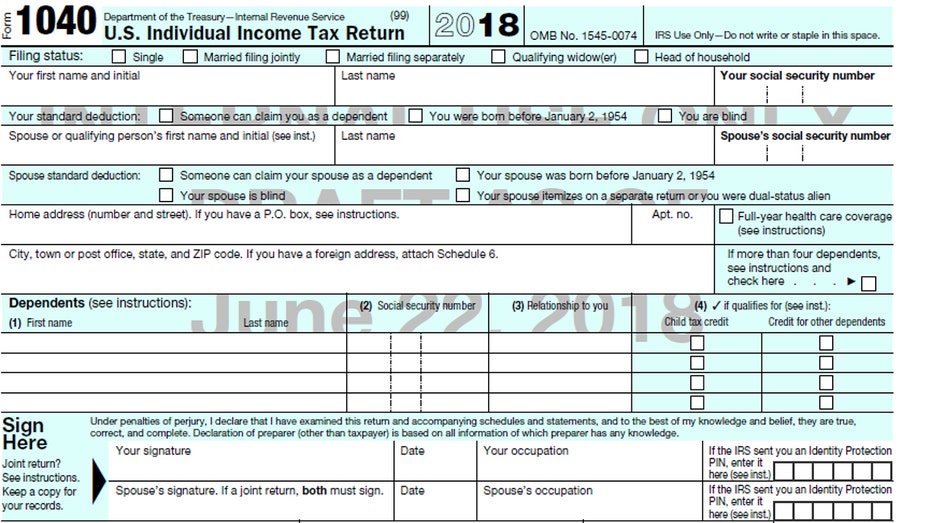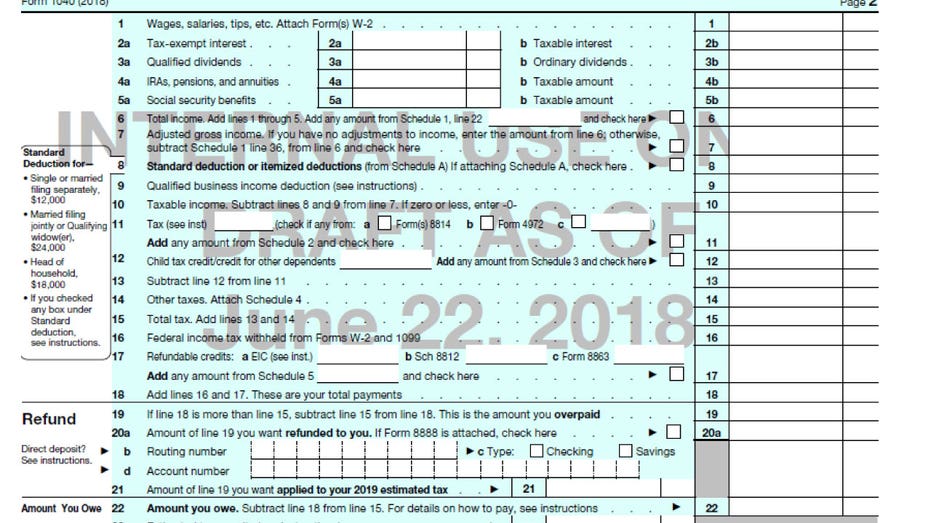 The Tax Cuts and Jobs Act, which eliminated certain deductions, helped the administration shrink the size of the main individual tax form. Some of the items that used to be included on the main form, however, are now moved to subsequent schedules.
It should be noted that these documents are drafts and may not reflect the finished product.
Treasury Secretary Steven Mnuchin told FOX Business on Friday that the administration's main objective was to simplify the forms.
"As promised, we said there'd be a postcard-sized form and we've delivered on that," Mnuchin told Maria Bartiromo on "Mornings with Maria." "Many Americans will be able to fill out this simple form."
The IRS is still expected to release a new W-4 form. This year, employers are able to use the forms already on file, which has posed problems for taxpayers because the sweeping tax changes address everything from personal exemptions to the standard deduction. As a result, many people have had inadequate amounts withheld from their paychecks, meaning, come April, they could be in for a big surprise from the IRS, experts have warned.
When asked in February about how many errors Treasury has seen so far this year, Mnuchin declined to comment directly, pointing taxpayers to the IRS withholding calculator.
However, overall Mnuchin deemed tax reform a "game changer" for Americans.
"We finally have a tax code that works for hardworking taxpayers," he said.
House Ways and Means Committee Chairman Rep. Kevin Brad, R-Texas, added that while passing tax reform wasn't an easy feat, it has already begun to change Americans' lives for the better.
"We've transformed this nation from asking where are the jobs to asking where are the workers," Brady said.