Ted Cruz's Presidential Promise: Millennials Can Graduate With a Job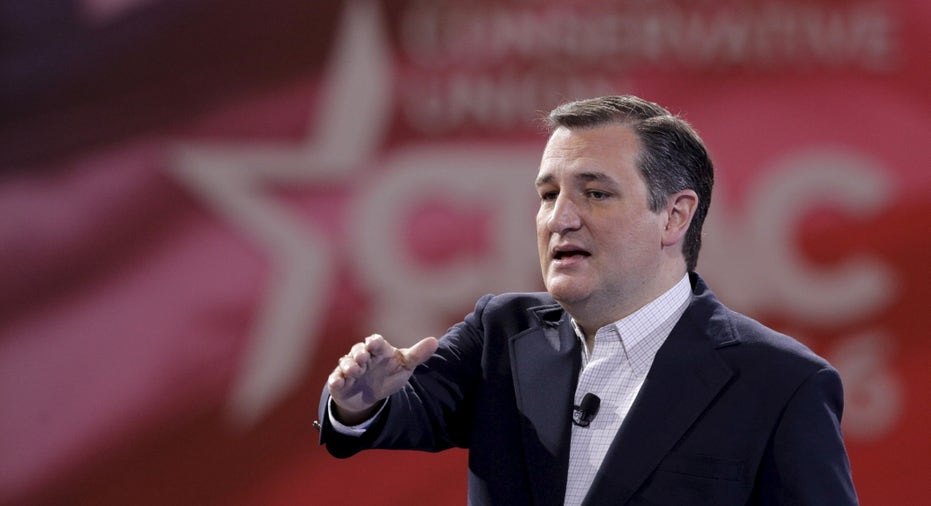 Senator Ted Cruz has a plan to inject Millennials back into the work force. He told FOXBusiness.com that if elected to the presidency, his plans to abolish the Affordable Care Act and the IRS, while adopting a flat tax and other initiatives will directly benefit 18-to-34-year-olds struggling with unemployment rates above the national average.
"All of that is going to have the effect of creating millions of paying jobs and driving up wages for everybody and enabling young people to come out of school with two, three, four, five job offers," said Cruz during an exclusive conversation with FOXBusiness.com at a joint event with iHeartRadio and the College Republican National Committee. The separate event coincided during the Conservative Political Action Committee's (CPAC) annual meeting.
The crowd cheered "Cruz Can't Lose" as the Texas senator made pop culture Millennial references to HBO's (NYSE:TWC) show 'True Blood.'
He also spoke about the importance of this election for young people and the vibrancy that they have brought to his campaign. The senator's campaign has built up a core following among Millennial voters.
Cruz also tells FOXBusiness.com that his priorities for Millennials are stronger than those of his GOP rivals, Florida Senator Marco Rubio and billionaire businessman Donald Trump, because they'll help revive the country. "That's what we need to do to turn this country around and that's what I'm fighting to do and it's why so many young people are enthusiastically supporting our campaign."
At the event, Cruz did not engage in more mudslinging against Rubio and Trump following Thursday's Fox News GOP debate in Detroit, Michigan, which was dominated by insults among the three presidential candidates.
On Friday, Trump cancelled his appearance at CPAC, and retired neurosurgeon Dr. Ben Carson announced his new role as national chairman of My Faith Votes while officially ending his run for the White House.