SEC Set to Approve CEO Pay-Gap Disclosure Rule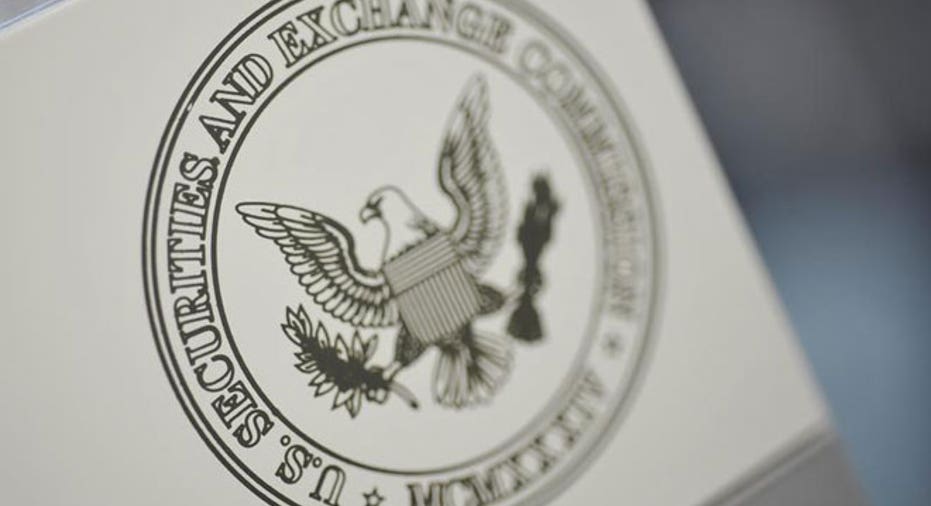 Regulators are set to approve a contentious new rule requiring companies to disclose the pay gap between rank-and-file employees and the chief executive, marking the culmination of years of debate and pressure on the Securities and Exchange Commission over a mandate from the 2010 Dodd-Frank law.
The SEC is slated to vote on a final version of the rule at a meeting Wednesday. The measure is expected to leave corporations and their trade groups disappointed by allowing companies to exclude only 5% of their overseas workers from the pay-ratio calculation, The Wall Street Journal reported last week. Companies had argued the SEC should allow them to exclude a much larger percentage of foreign workers, an approach that would have likely narrowed the reported pay gap at some multinational firms.
The rule would require companies to disclose median worker pay—the point on the income scale at which half their employees earn more and half earn less—and compare it with CEO compensation.
Companies are especially interested in knowing when they will be required to tell investors how much more the top boss makes than the typical rank-and-file employee. Under the proposed rule the SEC issued in 2013, affected businesses wouldn't have to reveal the pay ratio for more than a year after it takes effect.
"Timing of proxy disclosure is a key point of interest to the corporate world," said James D.C. Barrall, a partner at Latham & Watkins who specializes in executive compensation. If SEC commissioners decide the pay-ratio rules take effect in 2015, Mr. Barrall expects the first required pay ratios to appear in 2017 proxy statements.
Supporters of the pay-ratio rule say the new disclosure requirement could pressure corporate boards at firms with large pay gaps to rein in CEO raises.
"We often see that what gets disclosed gets considered and addressed" by companies, said Heather Slavkin Corzo, who runs the AFL-CIO's office of investment. "So the process and practice of disclosing this sort of information might lead to better internal practices related to worker compensation."
She said the rule is also about getting investors important information about how shareholder money is being spent.
Bart Naylor of consumer-advocacy group Public Citizen said critics of the rule are right when they say it is meant to pressure companies where CEO pay is grossly out of line with median worker pay. "Yes, as all poor results should shame a CEO whether it be missed revenue targets or loaded expenses or a delayed product layout," he said.
More broadly, companies, along with Republican lawmakers and some regulators, contend the pay-ratio disclosure won't provide meaningful information to investors while imposing significant compliance costs.
"Pay ratios actually can be tremendously misleading," said David Hirschmann, president and CEO of the U.S. Chamber of Commerce's Center for Capital Markets Competitiveness, at a Tuesday event. He offered the example that the Miami Heat basketball team probably had a much lower pay ratio last season compared to when superstar LeBron James was on the team and helped the Heat win a championship.
Republican SEC Commissioner Daniel Gallagher, speaking at the same event, described the pay-ratio rule as a "textbook example" of "social policy masquerading as disclosure requirements," which are helping encourage companies to stay private. Mr. Gallagher and the SEC's other GOP commissioner, Michael Piwowar, are expected to vote against the final rule on Wednesday.
Wednesday's vote should take some heat off SEC Chairman Mary Jo White from congressional Democrats angry that the commission has taken a long time to complete what they describe is a fairly straightforward rule.
Still, the SEC has scores of other rule-makings to finish that are required by Dodd-Frank, including several executive-pay matters. Among them is a requirement the SEC and five other regulators jointly write a rule curbing bonuses at major financial firms to protect against excessive risk-taking. Regulators had focused renewed attention on the long-delayed rule, but it has once again bogged down in interagency negotiations, according to people familiar with the talks.
In addition, the SEC on its own has several pay-related rules to finish, including new rules. proposed in July. requiring that public companies take back top executives' incentive pay if the firms' financial statements were later found to contain errors.
Wednesday's vote may not be the final word on the pay-ratio measure for the SEC, either. Mr. Gallagher, the SEC commissioner, told reporters he expected corporations would look hard at challenging the rule in court. Likewise, the Chamber of Commerce will consider all of its options, including pushing Congress to pass legislation repealing the requirement, once the final SEC rule is out, said Tom Quaadman, vice president of the group's Center for Capital Markets Competitiveness.
(By Victoria McGrane and Joann S. Lublin)