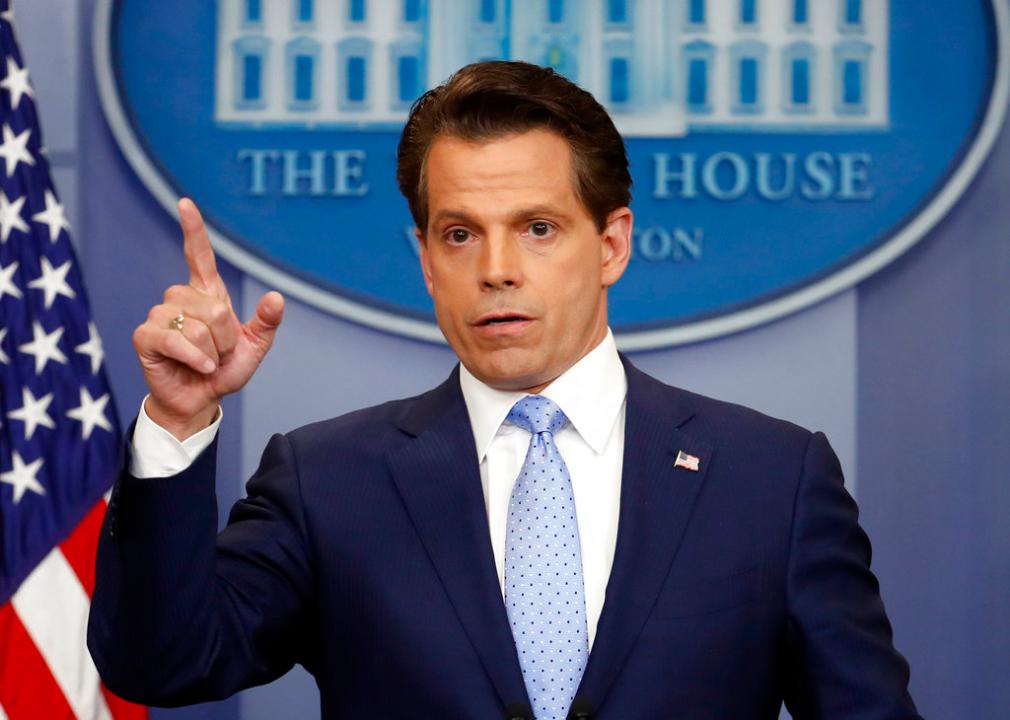 White House Press Secretary Sean Spicer will leave his post with the Trump administration at the end of next month, the White House announced Friday.
During a televised press briefing, Sarah Huckabee Sanders read a statement from President Donald Trump thanking Spicer for his service to the administration.
"I'm grateful for Sean's work on behalf of my administration and the American people. I wish him continued success as he moves on to pursue new opportunities. Just look at his great television ratings," Sanders said, on behalf of Trump.
The White House confirmed Anthony Scaramucci's new role in the communications department and Trump said Scaramucci will be "an important addition to the administration," according to Sanders.
When Scaramucci took the podium Friday, he acknowledged Spicer's leadership as press secretary, saying "he's done an amazing job." Spicer's resignation reportedly follows President Trump's decision to appoint the Wall Street financier and long-time Trump supporter as communications director. When asked about any tensions with Spicer, Scaramucci said if there is any resulting friction as a result of the transition that will be "okay."
"I would love to have Sean here … Sean decided it would be better for him to go … his attitude is: if Anthony is coming in, let me clear the slate," Scaramucci said of Spicer's resignation.
The Wall Street manager also said Sarah Huckabee Sanders will officially be promoted to White House Press Secretary, though he would not commit to daily televised press briefings.
Spicer had largely relinquished his daily press briefing duties throughout recent weeks, with Sarah Huckabee Sanders taking over. As previously reported by FOX Business in June, Spicer transitioned to more of a managerial press position, where he was supposed to oversee the press office and other branches of the communications department – which was considered a promotion for Spicer. At the time, the administration was shaking up the organizational structure of its communications team in order to better coordinate its message and keep up with a faster flow of information.
On Friday, Spicer sent out a tweet saying it has been an "honor" to serve the Trump administration.
Spicer, who had been with the Trump administration from the outset, previously served as communications director for the Republican National Committee.