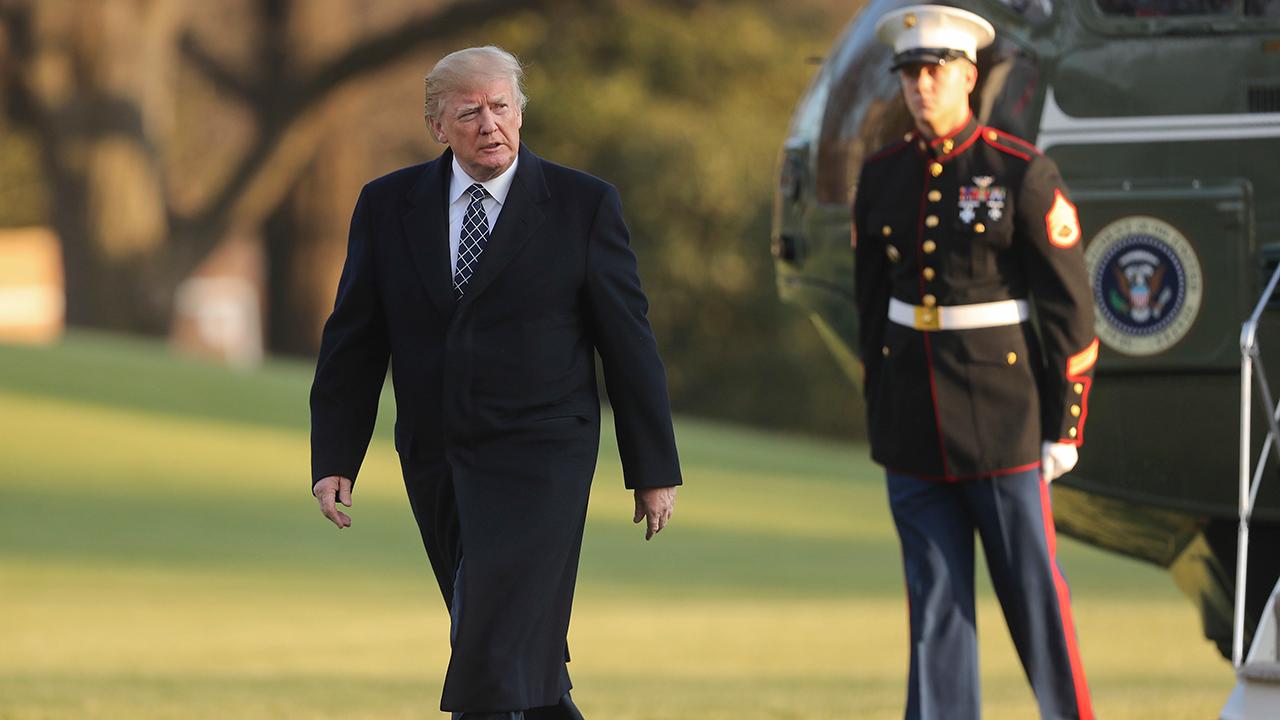 Retired Army Gen. Jack Keane tells FOX Business' Lou Dobbs that he doesn't suspect Russia will take actions against a U.S.-allied strike in Syria.
"I think they would never make that strategic mistake because they don't want to give up what they have paid the price to gain," Keane said.
The four-star general said a Russian response to U.S. military action against Syria would jeopardize the Kremlin's alliance with the Assad regime.
"If they take on the United States over our response to a chemical weapons attack that puts at risk all of those gains because it pulls the United States into Syria in a way dealing with the two people who have propped up the Assad regime, Iran and Russia," Keane said.
The Russian navy has reportedly moved its ships from a Syrian port ahead of a U.S. naval strike force headed for the Gulf.
President Donald Trump on Wednesday signaled that the U.S. will launch a missile attack on Syria, placing him on a potential collision course with Russian President Vladimir Putin.
"Russia vows to shoot down any and all missiles fired at Syria. Get ready Russia, because they will be coming, nice and new and "smart!" You shouldn't be partners with a Gas Killing Animal who kills his people and enjoys it," Trump tweeted.
United Kingdom Prime Minister Theresa May vowed to "hold to account" Syrian leader Bashar al-Assad if it is proven that his regime conducted the horrific chemical weapons attack.
"Theresa May has huge political issues inside her own country so I am not surprised by her caution here," Keane said. "I am surprised by the fact that we are still struggling by the intelligence itself."