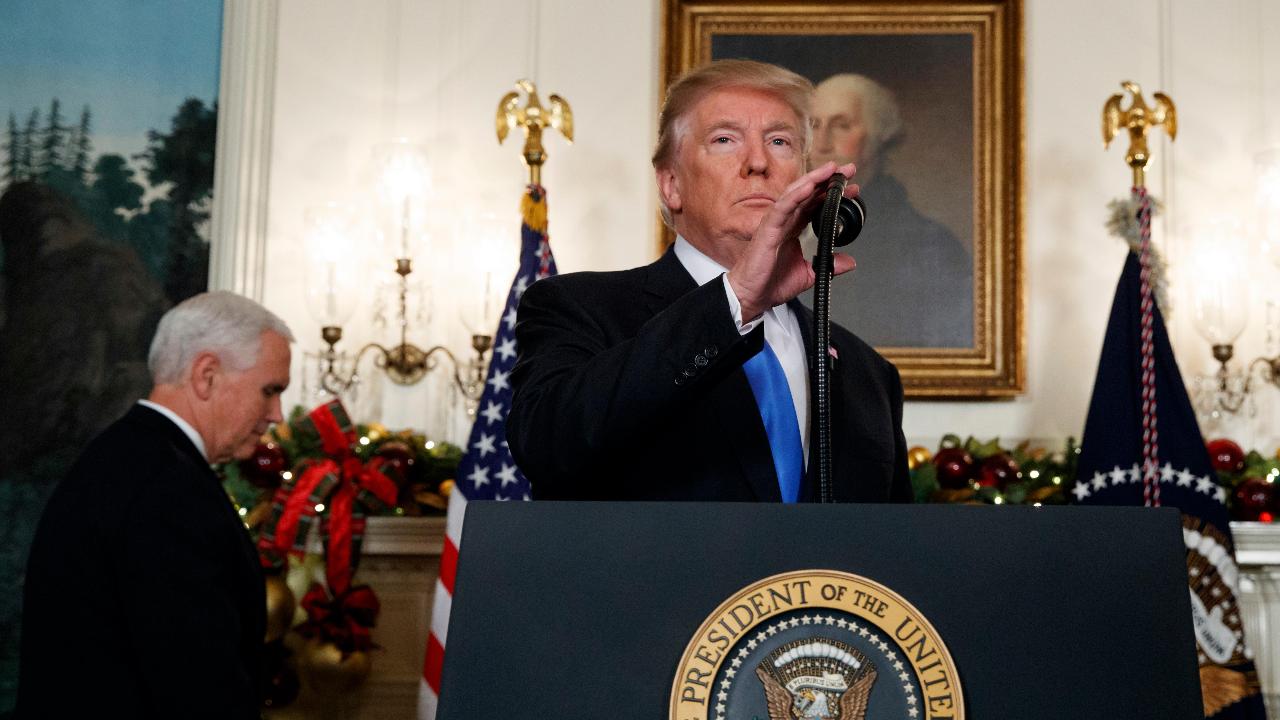 President Donald Trump warned Russia on Wednesday against shooting down U.S. missiles in Syria after a deadly chemical weapons attack by the Assad regime.
In a Wednesday morning tweet, the president called Assad a "gas killing animal" and scorned Russia for associating with the Syrian leader.
"Russia vows to shoot down any and all missiles fired at Syria. Get ready Russia, because they will be coming, nice and new and "smart!" You shouldn't be partners with a Gas Killing Animal who kills his people and enjoys it!" Trump said.
However Ryan Mauro, a national security analyst, voiced his concerns over American allies – namely Qatar and Turkey– in the region. He said Qatar is a "supposed ally that supports every enemy" of America, while Turkey demands "we ditch our allies."
"I get worried about the influence of these partners giving us bad advice for their own selfish aims," Mauro told FOX Business' Dagen McDowell on "Mornings with Maria."
In Mauro's opinion, it would be beneficial for the U.S. to "double-down" on its relationship with Kurdish fighters.
"You're actually seeing the beginnings of a Democratic future in that part of Syria," he said.