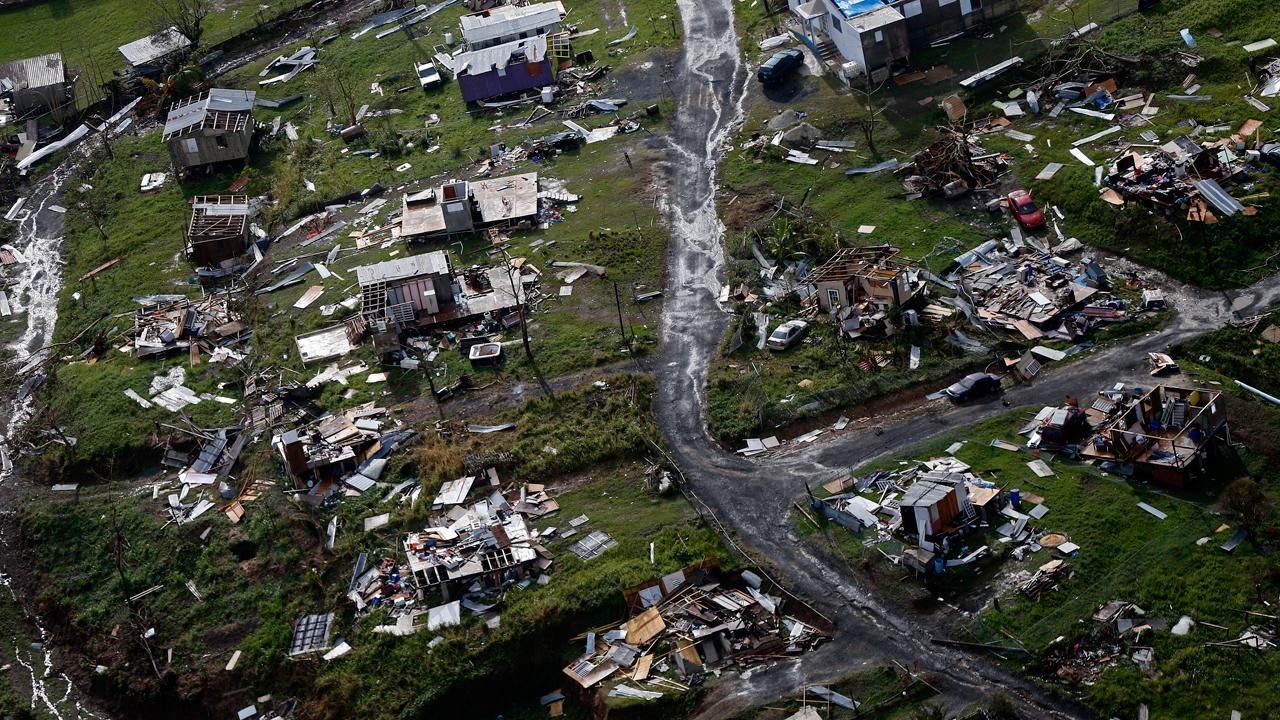 Puerto Rico remains in crisis nine days after Hurricane Maria made landfall, leaving the Caribbean island with no power and little water.
President Trump took to Twitter Friday morning to weigh in on the recovery, saying, "Puerto Rico Governor Ricardo Rossello just stated: 'The Administration and the President, every time we've spoken, they've delivered…The fact is that Puerto Rico has been destroyed by two hurricanes. Big decisions will have to be made as to the cost of its rebuilding!'"
Rossello is calling on Congress to enact an aid bill that is consistent with the damage the island has suffered.
"Puerto Rico is already under fiscal distress so we need flexibility on the onset so that we can allow government to continue and work on the emergency," Rossello told FOX Business' Maria Bartiromo on "Mornings with Maria."
Puerto Rico had been strained by a mountain of debt totaling $73 billion long before Hurricane Maria devastated the island of 3.5 million people. The U.S. commonwealth filed in May for the biggest U.S. municipal bankruptcy in history.
Rossello said his administration has taken an aggressive approach towards its fiscal responsibility by slashing $1.5 billion of the budget.
"We've taken aggressive economic growth initiatives for Puerto Rico, but after these two storms, particularly Maria, this has changed and we need to recognize it. We need to treat Puerto Rico equally as if we were Texas or Florida or any other state," he said.