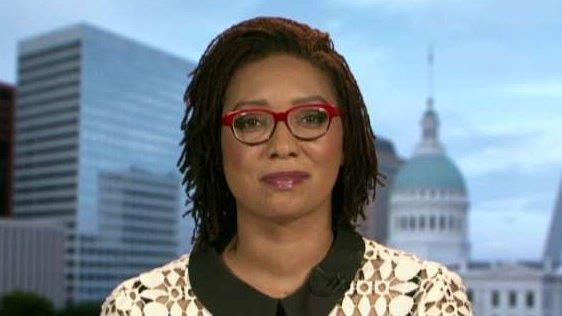 Syndicated radio host and conservative columnist Stacy Washington says her suspension from the St. Louis Post-Dispatch for defending the NRA from comparisons to ISIS had nothing to do with the gun rights group.
"To be on the record, I had no professional affiliation with National Rifle Association and the column wasn't about the NRA," Washington told the FOX Business Network's Charles Payne.
Washington says the focus of the column was on the editorial process that allowed for comparisons between the NRA and ISIS.
"It was about the kind of editing process and thought process that's in newsrooms across America that would permit an editor to allow a guest opinion writer to compare ISIS and law-abiding gun owning American citizens who happen to be members of the NRA or they may not. Not all gun owners are members of the NRA."
More from FOXBusiness.com
Washington, who quit the newspaper after her suspension, says that the fact that she is a second amendment supporter and NRA member does not take away from the point of her column.
"I'm proud to be an NRA member, but the piece isn't in any way diminished by the fact that I am.  Because, me being an NRA member doesn't change the fact that NRA members are not like ISIS."