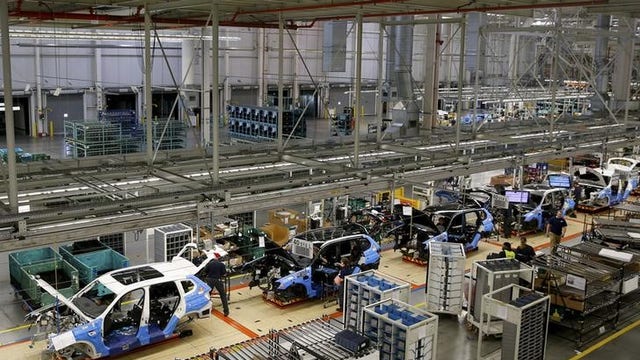 The White House announced new executive actions Monday to spur advanced manufacturing in the U.S.
The executive actions, which are based on recommendations from the Advanced Manufacturing Partnership, are focused on three areas: enabling innovation, securing the talent pipeline and improving the business climate. Since February 2010, The White House says U.S. manufacturing has created more than 700,000 jobs, returning the pace of job growth to a rate last seen in the '90s.
To enable innovation, the Departments of Defense, Energy and Agriculture, as well as NASA, will make investments totaling more than $300 million. These investments will concentrate on three technologies -- advanced materials, advanced sensors for manufacturing and digital manufacturing -- singled out by the AMP as particularly important to U.S. competitiveness.
Additionally, the National Science Foundation, Department of Energy and NASA will develop "technology testbeds" within Federal research facilities. These are intended for use by companies to design, prototype and test new products or processes.
In terms of talent, the White House announced that the Department of Labor will launch a $100 million American Apprenticeships Grant Competition. This is intended to spur new apprenticeship models in fields like advanced manufacturing. Already, the White House says that AMP members such as Dow, Alcoa and Siemens have created apprenticeship pilots.
To improve the business climate, the White House said the Department of Commerce's Manufacturing Extension Partnership will build new capabilities at state centers. The partnership will also pilot a $130 million, five-year competition to help small manufacturers catch up to speed on new technologies.
The Advanced Manufacturing Partnership began in 2011, and was re-chartered in in 2013. AMP 2.0, as the latest effort is called, is co-chaired by MIT president Rafael Reif and Dow Chemical Chairman and CEO Andrew Liveris. Other members include Northrop Grumman Corp. CEO and Wes Bush and Siemens Corp. President and CEO Eric Spiegel.