Population Hot Spots Starting to Cool Off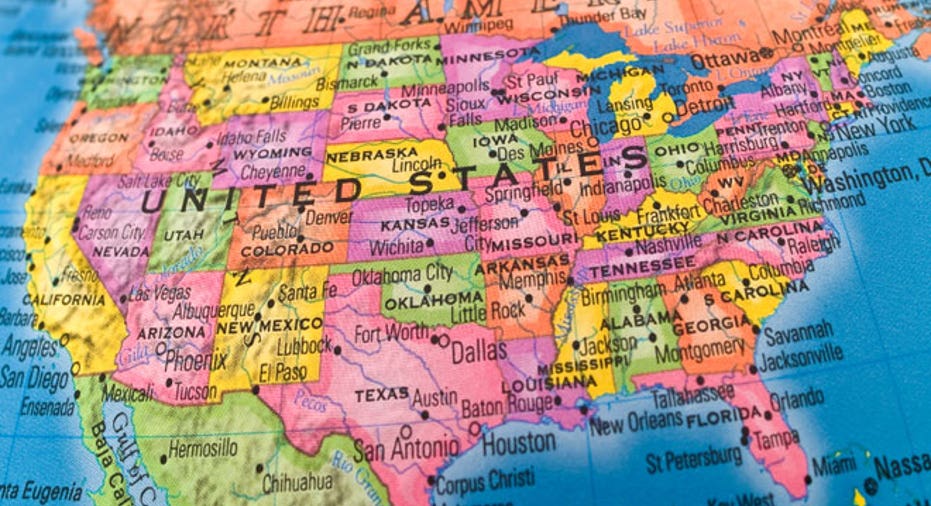 The Census Bureau has a surprising new look at where Americans are migrating to in this country.
Its first population estimates since its 2010 census show an acceleration of the recent, dramatic shift away from foreclosure hot spots and towards cities that have blue-chip companies and low unemployment.
Cities that saw fast population growth just last decade are now falling behind, it says.
Palm Coast, Fla., the country's fastest-growing metro area between 2000 and 2010, fell to 55th place last year, Census says in its ranking of 366 metropolitan areas.
Likewise, Las Vegas, also hit hard by mortgage foreclosures, plunged from third place last decade to 155th place last year, Census says.
Meanwhile, cities in Texas, North Dakota and New Mexico are seeing a dramatic influx due to low unemployment.
Census says "solid growth in Texas continues," as the state had four of the country's fastest growing hot spots out of the top 20 highest growth areas: Austin, San Antonio, Dallas-Fort Worth and Houston.
"Dallas-Fort Worth and Houston added more people between 2010 and 2011 than any other metro area, 155,000 and 140,000, respectively," Census says.
Kennewick-Pasco-Richland, Wash., and Austin-Round Rock-San Marcos, Texas, were the nation's two fastest-growing metro areas between 2010 and 2011, with population increases of 4.3 % and 3.9 %, respectively, it says.
Major cities across the country are seeing more Americans arriving now, U-hauls in tow, as the lure of jobs, cheap rents, aging boomers seeking ease better health care, and the fear of high gas prices make the ex-urbanite's dream of living in the suburban hinterlands less attractive due to long commutes. Just shy of 75% of the country's hottest 100 suburban centers witnessed slowing growth versus 2010.
This trend is a reversal of migratory patterns in place for the last two decades, Census data show.
"Our nation is constantly changing, and these estimates provide us with our first measure of how much substate areas have grown or declined in total population since Census Day, April 1, 2010," Census Bureau director Robert Groves said in a statement. "We're already seeing different patterns of population growth than we saw in the last decade."
Metropolitan areas saw a nearly 1% increase in growth in 2011 year to year, versus less than half a percentage point growth in the suburbs, a low level of growth not seen in the last two decades.
The housing crash has also taken its toll on former hot spots.
"Among the 50 fastest-growing metro areas over the last decade, only 24 of them were also among the 50 fastest growing since the 2010 Census," the agency says.
It says: "Some metro areas showed less change: St. George, Utah, the second fastest-growing metro area between 2000 and 2010, dropped only to 11th place."
And the Census says that, "conversely, New Orleans, which experienced the greatest percentage loss between 2000 and 2010, was 35th in metro area percentage growth between 2010 and 2011."