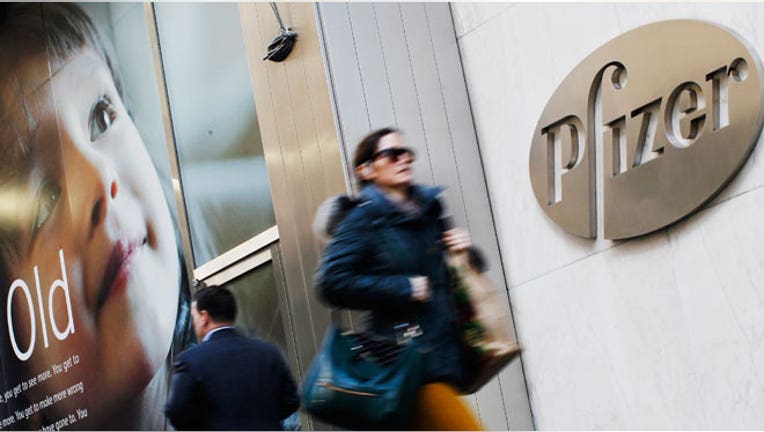 Pfizer (NYSE:PFE) on Monday aimed to ease concerns of British lawmakers that its proposed $106 billion acquisition of London-based AstraZeneca (NYSE:AZN) won't lead to massive layoffs.
New York-based Pfizer's CEO Ian Read was in London and prepared to answer questions from members of Britain's Parliament, many of whom oppose Pfizer's bid to acquire AstraZeneca, the United Kingdom's second largest drug maker.
Criticism of the deal has emerged across Britain based on concerns Pfizer will follow a past pattern of completing a big acquisition and swallowing the acquired firm, then cutting jobs to eliminate redundancies and save money.
In addition, Pfizer has made no secret of the fact that a primary reason for its proposal to merge with AstraZeneca is to relocate its legal address to Britain in order to take advantage of England's lower corporate tax rates. In the U.S., companies pay a 35% corporate tax rate, the highest in the world, as opposed to Britain's 21%.
That's led to opposition from British scientists who fear Pfizer, the largest U.S. drug maker, is more concerned with cutting costs than contributing to AstraZeneca's research efforts.
AstraZeneca itself also opposes the deal.
In a prepared statement released ahead of Read's appearance before Parliament, Pfizer said the merger would create a "U.K.-based research powerhouse," and questioned whether AstraZeneca had the financial strength to go forward without a powerful partner.
"Looming patent expiries and near-term revenue losses jeopardize its ability to deliver on its very promising pipeline," Pfizer said of AstraZeneca.
Pfizer said its commitment to British jobs was legally binding because the commitment was made as part of Pfizer's offer to acquire AstraZeneca.
Pfizer had given a five-year commitment to complete AstraZeneca's new research center in Cambridge, retain a factory in the northwestern English town of Macclesfield and put a fifth of its research staff in Britain if the deal goes ahead.
But Pfizer also said it could adjust those promises if circumstances change "significantly," prompting much of the British criticism and leading to Monday's efforts to assuage fears.
Pfizer's shares were up 15 cents, or 0.52%, at $29.18 in morning trading. AstraZeneca's shares were up 56 cents, or 0.73%, at $77.80.