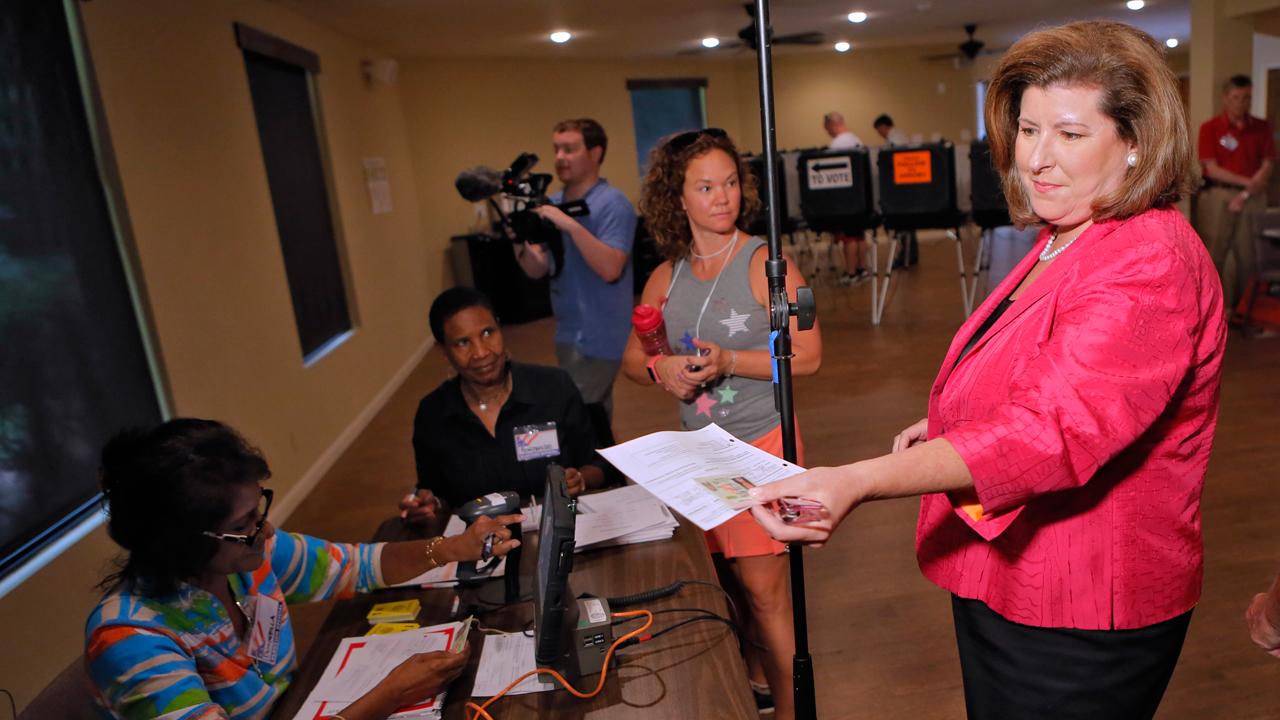 As voters head to the polls to cast their ballot in Georgia's 6th Congressional District special election Tuesday, Georgia GOP Party Chairman John Watson said with confidence, "Karen's going to win tonight."
"We've got rain forecast in Georgia and I can tell you right now it's raining Republicans in the 6th Congressional District," Watson said during an interview with Neil Cavuto on the FOX Business Network. "She's going to win because she's a superior candidate who most closely reflects the values of a red district and a red state. Karen's for balanced budgets, Karen's for tax reform, Karen's for patient centered health care, the continued war on terrorism. The other guy Neil, very candidly we don't know what he's for."
Democratic candidate Jon Ossoff and Republican candidate Karen Handel are battling to claim the seat that belonged to Tom Price before he accepted the position of Health Secretary as a member of President Trump's cabinet.
In what has become the most expensive House campaign in history, the conservative stronghold finds itself in a tight race with the opposing party – a district Trump narrowly beat then-Democratic presidential candidate Hillary Clinton.
Trump expressed his support for the Republican candidate Tuesday morning in a tweet: "KAREN HANDEL FOR CONGRESS. She will fight for lower taxes, great healthcare strong security-a hard worker who will never give up! VOTE TODAY"
More from FOXBusiness.com...
But when asked by Cavuto why Trump didn't attend the district to show his support, Watson argued that he actually did during the National Rifle Association's annual meeting in Atlanta, Georgia in April where he was in a room with both the President and Handle. However Watson went on to add, at the end of the day this "remains a local election."
"The President has been great, his team has been great. We know that the president has our back in D.C., and we've got the President's back here in Georgia and in the sixth district," said Watson. "This has been a team effort and we're going to finish the drill."
If Ossoff does pull out the victory over Handel, it would be the first time a Democrat has represented Georgia's 6th Congressional District since the 1970s – something Watson doesn't believe will happen.
"We've got Trump Republicans, we've got moderate Republicans, we've got Republicans from the entire spectrum coming out today for Karen," said Watson. "She's going to secure a victory for those tax cuts that you talked about that Speaker Ryan wants to make permanent. If you're for that, vote for Karen Handle."