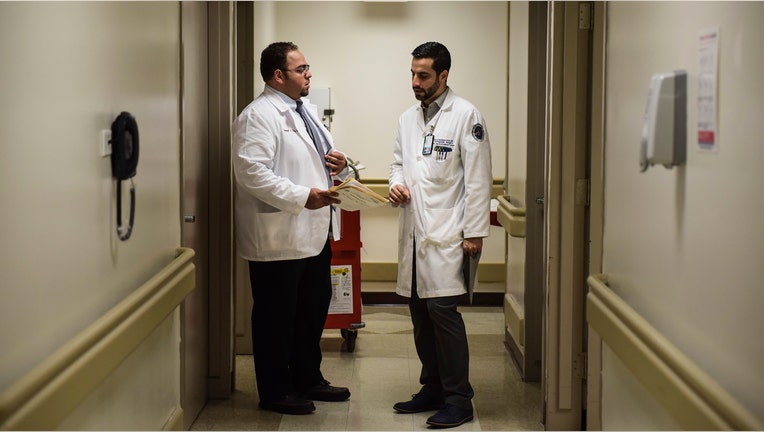 While the Senate considers a draft bill to repeal and replace the Affordable Care Act, industry groups are divided over whether the legislation would remedy or worsen the current health care environment – particularly for older Americans.
The AARP said Thursday it "adamantly" opposes what it views as an "age tax" on older adults that could result in senior citizens paying more for coverage.
"[The Age Tax] would allow insurance companies to charge older Americans five times more for coverage than everyone else while reducing tax credits that help make insurance more affordable," the organization said in a statement.
The other sources of resistance for the AARP as it seeks to protect older Americans' interests include the Senate's plan to slow the expansion of Medicaid and changes in the finance structure of Medicare.
"The proposed Medicaid cuts would leave millions, including our most vulnerable seniors, at risk of losing the care they need and erode seniors' ability to live in their homes and communities … The Senate bill also cuts funding for Medicare, which weakens the program's ability to pay benefits and leaves the door wide open to benefit cuts and Medicare vouchers."
The American Hospital Association has also urged Senators to vote against the proposal, voicing concerns about the impact of Medicaid cuts on the cost of services for individuals.
"The Senate proposal would likely trigger deep cuts to the Medicaid program that covers millions of Americans with chronic conditions such as cancer, along with the elderly and individuals with disabilities who need long-term services and support. Medicaid cuts of this magnitude are unsustainable and will increase costs to individuals with private insurance," American Hospital Association president Rick Pollack said in a statement.
But Seema Verma, administrator for the Centers for Medicare and Medicaid Services, said "the Senate proposal is built on putting patients first and in charge of their healthcare decisions, bringing down the cost of coverage and expanding choices."
While many have expressed concern over funding cuts to the Medicaid expansion population, one analyst believes they may not even ever happen.
"[The bill contains] a harsh cut we don't see as feasible to enact and maintain," writes Sarah James of Piper Jaffray in a research note. Instead, James believes when 2024 arrives, Congress will put off the cut and continue to do so each year.
And on the other side of the spectrum, there are those who simply don't view slowing the Medicaid expansion as a big deal.
"It basically means that gradually over time the 10-for-one dollar match rate will be reduced [and brought in line] with what states have for the other sections of Medicaid," said Chris Pope, senior fellow at the Manhattan Institute, in an interview Thursday with FOX Business. "It's not saying states can't cover this group ... it just means states will get the same money for this group that they will get for other groups."