ObamaCare repeal resurfaces in House amid scuffle between Trump & McConnell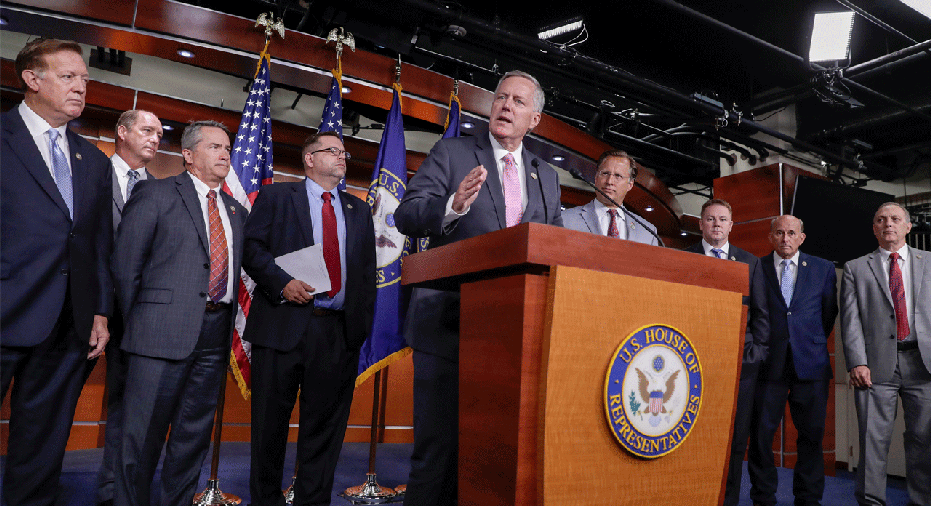 Amid an exchange of words between President Donald Trump and Senate Majority Leader Mitch McConnell over Congress' failure to repeal ObamaCare, the House Freedom Caucus is calling for another vote this fall to undo – without replacing – President Barack Obama's signature health care law.
The conservatives filed a petition Friday calling for a House vote. For that to happen, they must collect signatures of 218 lawmakers, a majority. That seems like an uphill task.
But it could give conservatives a chance to call attention to Republican lawmakers who've pledged over the years to tear down Obama's law but haven't voted to do so with Donald Trump in the White House.
The Republican-led Senate turned down a similar repeal-only bill last month.
On Monday, in his home state of Kentucky, McConnell suggested during a press event that Trump's political inexperience gave him "excessive expectations about how quickly things happen in the Democratic process."
Trump has been hitting back throughout the week, tweeting on Wednesday that "after 7 years of hearing Repeal & Replace, why not done?" Trump also followed up on Thursday, tweeting McConnell should "get back to work."
Mitch, get back to work and put Repeal & Replace, Tax Reform & Cuts and a great Infrastructure Bill on my desk for signing. You can do it!

— Donald J. Trump (@realDonaldTrump) August 10, 2017
Also on Thursday, when asked whether the Senate majority leader should step down, Trump told reporters to ask him that question if McConnell fails to gather majorities on three of his major policy agenda items: health care, taxes and infrastructure.
The Associated Press contributed to this report.