Obama to Republicans: Enough is Enough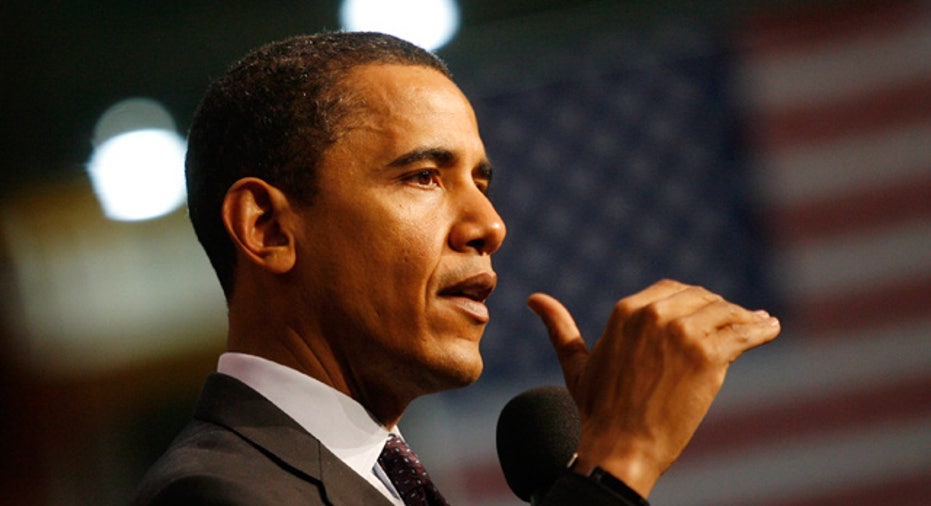 President Barack Obama and top Republicans face growing pressure Thursday to surmount acrimonious divisions over how to avoid a U.S. debt default as an Aug. 2 deadline looms for raising the national debt ceiling.
China, the U.S.'s biggest foreign creditor with more than $1 trillion in Treasury debt as of March, called on the U.S. government on Thursday to adopt responsible policies to protect investor interests.
The Foreign Ministry comments followed a warning by Moody's Investors Service that it might strip the United States of its gold-plated credit rating in coming weeks if the $14.3 trillion limit on America's borrowing was not raised.
The prospect of a cut in the U.S.'s AAA credit rating hit stocks prices globally, and weakened the dollar. Gold prices pushed to a record high as investors saw the precious metal as a safer place for their cash.
Koen De Leus, an economist at KBC Securities in Belgium, said the default risk is political so a last minute U.S. deal would be struck, a view shared by many in financial markets.
"But it does create additional nervousness on the top of all other issues like the uncertainty about U.S. growth in the second half of 2011, inflation problems in emerging countries and the European debt problem."
The U.S. talks on Wednesday lasted nearly two hours and were the stormiest yet. They ended with Obama telling Republicans that "enough's enough".
The session was marked by partisan recriminations and laid bare stark differences between the Democratic president and his Republican rivals over taxes and deficits.
The outcome of the talks don't have just fiscal implications. They could also have big implications for the 2012 presidential campaign, where Obama is seeking re-election.
An agreement must be forged to raise America's debt limit by Aug. 2 or the government will run out of money to pay its bills and default on some obligations.
Failure to act could send shockwaves through the global financial system, Federal Reserve Chairman Ben Bernanke said on Wednesday. Obama has warned that the U.S. economy could be pushed back into recession.
Those prospects are worrying investors, including the Chinese government, which fears even a small default could destabilise the global economy and sour political relations.
"We hope that the U.S. government adopts responsible policies and measures to guarantee the interests of investors," China Foreign Ministry spokesman Hong Lei said at a regular briefing in Beijing. He did not elaborate.
Analysts estimate that some 70 percent of China's $3.2 trillion in foreign exchange reserves are invested in dollar assets. Few markets other than the U.S. Treasury market are big enough to absorb China's reserves accumulation, which was $152.8 billion in the second quarter of 2011.
Despite the financial and economic concerns, political brinkmanship has continued.
Eric Cantor, the No. 2 Republican leader in the House of Representatives, said Wednesday's meeting became so acrimonious that Obama walked out.
"He said he had sat here long enough. No other president, Ronald Reagan wouldn't sit here like this," Cantor told reporters.
Democratic officials said Cantor's account was overblown. Obama simply finished impassioned remarks, then rose and went into the Oval Office, they said.
STRUGGLING TO CUT A DEAL
Bernanke on Wednesday said if the debt limit is not raised in time, the United States would pay its bondholders first. That would mean other payments, such as Social Security to the elderly, would be the first hit -- a political nightmare for both lawmakers and the president.
Obama, who has sought to cast himself as a centrist in the debate, accused Republicans of partisan posturing that was keeping the two sides from agreement.
Obama's 2012 re-election hopes hinge not only on reducing the United States' 9.2 percent unemployment rate but on his appeal to independent voters who are increasingly turned off by the rancor in Washington and want the country's fiscal house in order.
Republicans demand $2.4 trillion in spending cuts in return for supporting an increase in the debt limit. Democrats and Obama insist on tax increases for the wealthy as part of a deal.
The two sides will talk again starting at 4:15 p.m. EDT (2015 GMT) Thursday, and tax will dominate the discussions. The president has set a Friday deadline for agreeing a way forward.
Democratic officials said Obama has backed $1.7 trillion in cuts and is prepared to accept more.
But congressional Democrats don't agree on all of those cuts said Cantor, who put the total area of agreement at $1.4 trillion.