Obama Says Farewell As His Legacy Unravels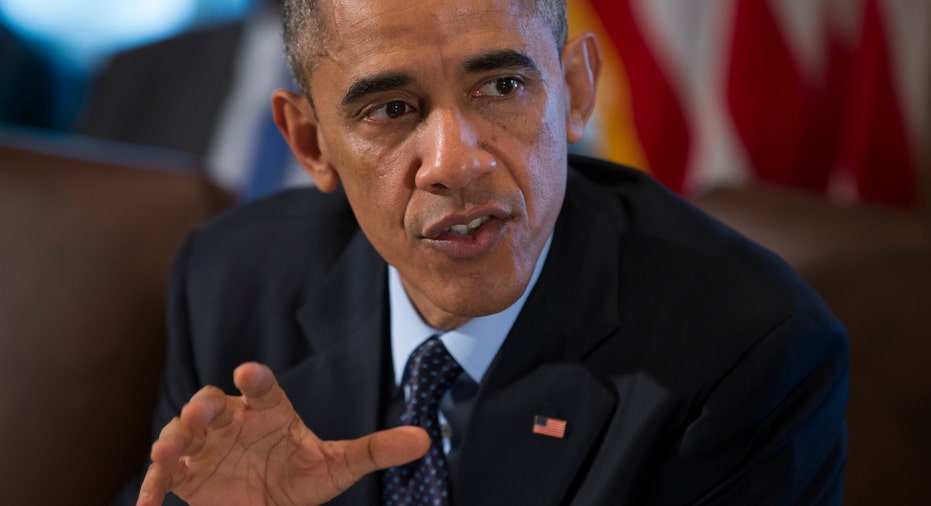 As President Barack Obama prepares to deliver his farewell address Tuesday night, he will attempt one final time to assign meaning to his presidency in front of a nation that overwhelmingly voted to usher in an era of change.
Obama told supporters he will offer his thoughts on where the country is headed, perhaps unwilling to look back as his legacy unravels behind him.
During his eight-year term in the White House, President Obama signed more than 260 executive orders. An executive order is a legally binding directive given by the president, often issued with the intent of bypassing Congress.
President-elect Trump has criticized Obama's propensity to resort to executive orders instead of passing laws with Congressional approval, and has pledged to "cancel every unconstitutional executive action, memorandum and order issued by President Obama," the minute he begins his presidential term.
As the full range of powers associated with the executive branch is transferred into Trump's hands, he will have the capability to effortlessly undo President Obama's executive orders by issuing overriding executive orders of his own.
Here are some of the main areas and mandates that could be impacted as soon as Trump grabs hold of the reins of command.
Healthcare
As the newly minted Republican-controlled Congress gets down to business, one of its first orders has been to work on a process for repealing and replacing the Affordable Care Act. Much to the dismay of President Obama and prominent Democrats, Vice President-elect Mike Pence recently reiterated the administration's intention of beginning the repeal process via a slew of executive orders on Day 1 of Trump's presidency.
"We're working now on a series of executive orders that will enable that orderly transition to take place even as Congress appropriately debates alternatives to and replacements for ObamaCare," Pence told reporters on January 4.
While any order propping up the Affordable Care Act is likely to be immediately eliminated, Obamacare may not be the only piece of healthcare legislation on the chopping block. President Obama has issued several mandates throughout his tenure that Trump and his team can undo, including an order that removes barriers to scientific research using human stem cells and another to reduce prescription drug shortages.
Immigration
The President-elect and his team have taken a hardline stance on immigration, vowing to remove all criminal illegal immigrants, end sanctuary cities and build an impenetrable wall on the Southern border.
Trump has promised to "immediately terminate" two executive amnesties issued by President Obama, the Deferred Action for Parents of Americans (DAPA) and the Deferred Action for Childhood Arrivals (DACA) policies.
DACA granted amnesty from deportation for illegal immigrants who came to the United States before the age of 16 but who are not yet 30, and meet certain other criteria. DAPA expands this program by removing the age control delineated under DACA, granting deferred action to illegal immigrants who have lived in the U.S. continually since 2010, and also to those who have a child who is an American citizen.
Out of the 11.3 million illegal immigrants in the United States, DAPA would allow 4.3 million a path to lawful presence, according to the U.S. Court of Appeals for the Fifth Circuit.
Climate Change
More than 30 of the executive orders issued by the Obama administration deal with climate change, the environment or energy policy. Throughout the campaign and transition period, Trump has made it clear that reviving America's coal and oil industries is a top priority for the incoming administration, with a higher objective of attaining U.S. energy independence.
Some easy targets for Trump and his team to overturn without delay include regulations on reducing greenhouse gas emissions, guidelines on international development projects and an order demanding committees deciding domestic and economic policy factor in the environmental impacts of their decisions.
Trump has the power to make a big dent in President Obama's legacy by nullifying the Clean Power Plan; a rule that enforces a national limit on the amount of carbon dioxide produced by power plants and sets goals for states to slash greenhouse gas emissions. While the rule, which Obama called a "moral obligation," is currently under legal challenge due to a perceived overreach of authority by the Environmental Protection Agency, Trump's EPA will likely end the dispute with a fresh interpretation of the agency's objectives.
Gun control
While many Republicans in Congress oppose the idea of tougher gun control legislation, President Obama has issued more than 20 executive orders restricting gun owners. They range from expanding background checks, to dedicating new resources to mental healthcare, to issuing a Presidential Memorandum requiring federal law enforcement officials trace recovered guns in criminal investigations.
Trump has called for the protection of the rights of "law-abiding gun owners," as well as the right to carry in all 50 states, while agreeing with Obama about the need to reform the country's mental health system.