NY governor's race: Impressive Zeldin fundraising overshadowed by Hochul's massive haul
Big bucks being raised in the 2022 race for New York governor
It was an impressive fundraising figure.
Rep. Lee Zeldin of New York brought in $4.3 million in fundraising the past six months and $8.4 million overall since launching his 2022 Republican bid for Empire State governor last April.
The fundraising haul, which was shared first with Fox News on Tuesday night, was the largest in a non-election year by a New York Republican in a statewide race in two decades.
ANOTHER DEMOCRAT JUMPS INTO THE 2022 RACE FOR NEW YORK GOVERNOR
But the campaign cash numbers reported by Zeldin, the current front-runner in the GOP gubernatorial nomination race, were overshadowed by the massive fundraising figures reported earlier in the day by Democratic Gov. Kathy Hochul, who's running to win a full four-year term as governor.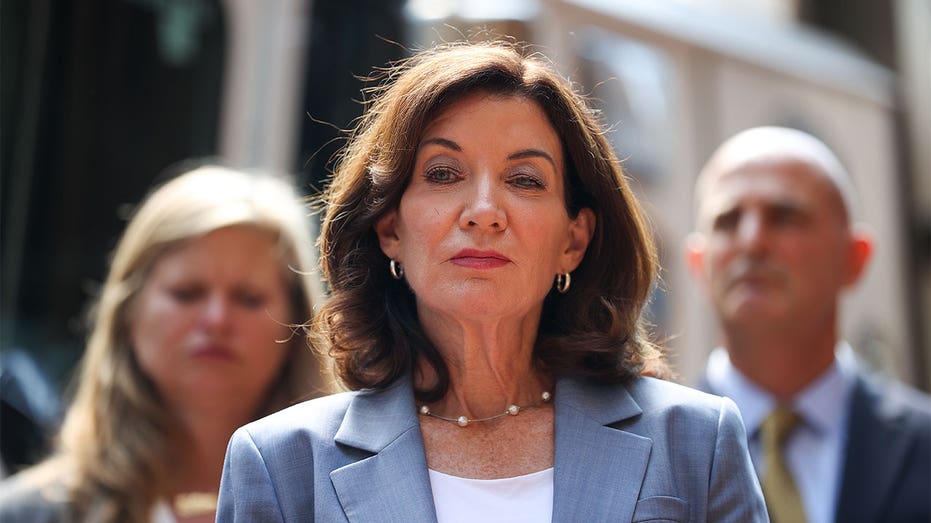 Hochul – the former lieutenant governor who in August was sworn in as the state's first female governor, succeeding then-Gov. Andrew Cuomo, who resigned in disgrace amid sexual harassment and COVID nursing home deaths scandals – reported hauling in an odd-year record $21.6 million in fundraising since taking over as governor. And Hochul, a moderate Democrat from western New York State, entered the election year with a formidable $21 million in her campaign coffers.
Soon after her campaign cash numbers made headlines in New York, a potential challenger for the Democratic nomination – former two-term New York City Mayor Bill de Blasio – announced that he would pass on running for governor this year. Early last month, Hochul's main rival for the nomination, New York State attorney general Letitia James, ended her gubernatorial bid.
CLICK HERE FOR THE LATEST FOX NEWS REPORTING FROM THE CAMPAIGN TRAIL
A poll released Tuesday by Siena College indicated Hochul far ahead of her remaining rivals in the race, progressive New York City public advocate Jumaane Williams and Rep. Thomas Suozzi, a moderate from Long Island.
Suozzi reported raising $3.3 million since declaring his candidacy in November, with a separate $2.1 million transferred from his congressional campaign. Williams, who came close to topping Hochul in the 2018 Democratic primary for lieutenant governor, reported raising just $220,000.
Between her massive fundraising advantage and her large lead in public opinion polling, as well as a slew of endorsements and the backing of the Democratic Governors Association and other national party leaders, Hochul's the dominant favorite to win her party's nomination in New York's late June primary. And she's favored to win a full four-year term in November in a state that for decades has leaned blue.
But thanks to a political climate that's currently doing no favors for Democrats in New York State and around the country, Republicans think they have a shot at winning a statewide race in the Empire State for the first time in 20 years.
Zeldin, who also announced $5.6 million cash on hand, showcased "the massive outpouring of grassroots support from every corner of our state has only grown stronger."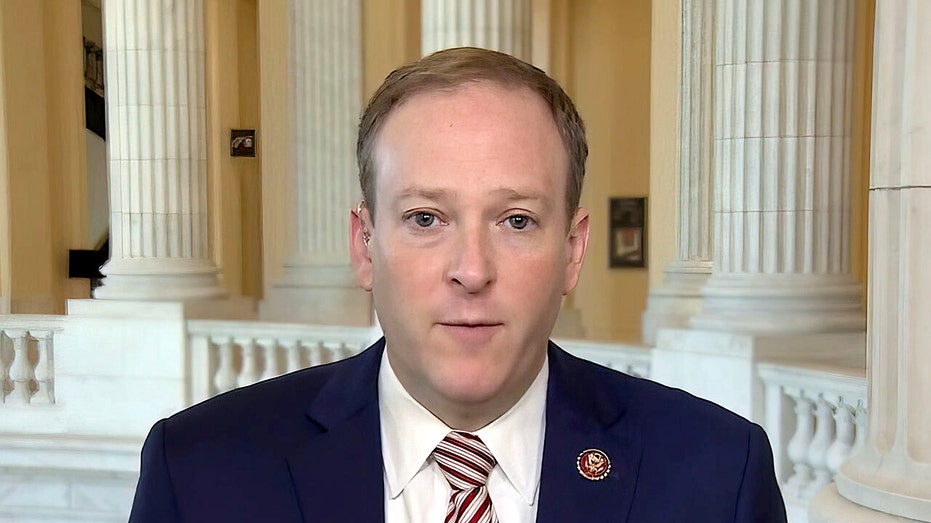 And Zeldin, who represents the East End of Long Island in the House and who's received the backing of much of the state's Republican Party leadership, argued that "New Yorkers from every walk of life are fed up with one-party rule, with the attacks on their freedoms, their wallets, their safety and their kids' education, and they're taking action."
GET FOX BUSINESS ON THE GO BY CLICKING HERE
The other main Republican candidates in the primary race are Rob Astorino, the former Westchester County executive and 2014 GOP gubernatorial nominee, who reported $1.3 million in his campaign coffers, and Andrew Giuliani, who served in former President Donald Trump's administration and is the son of former New York City mayor and former Trump attorney Rudy Giuliani.