NJ millionaires-on-welfare 'stealing' from poor, fmr. Lakewood mayor says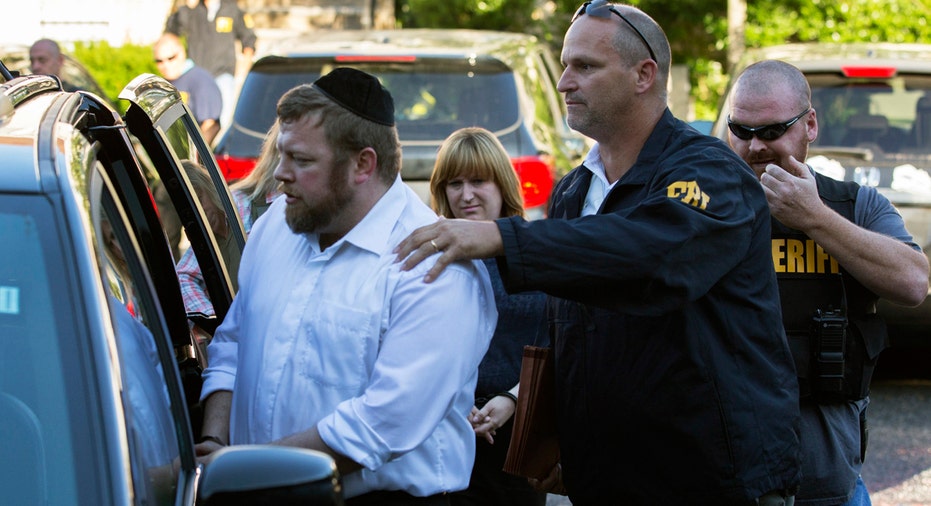 More than two-dozen individuals in Lakewood, N.J. have been charged with swindling the government out of about $2.4 million in unmerited public assistance benefits — an alleged crime the town's former mayor called "horrific" on Friday.
"[These programs are] designed to help the poor. If you take this money improperly, you are stealing money from the poor … Not only the taxpayer, but the poor," New Jersey State Senator Robert Singer, former mayor of Lakewood, told FOX Business Friday.
While Singer said there are safeguards in place at the local level, much like hackers who find new ways to infiltrate systems, people have allegedly found ways to "subvert" these public assistance programs.
"This is a terrible, terrible thing that is happening. These programs are designed to help the poor," Singer said. "[We don't have enough money to help all of them], let alone have money be stolen."
The state comptroller said Friday he is prepared to prosecute those individuals who steal from the state.
"My office will continue to ensure that only individuals and families truly in need of benefits receive them, and that those who choose to steal from New Jersey taxpayers are referred for prosecution," State Comptroller Philip James Degnan said in a statement to FOX Business Friday.
The Ocean County, New Jersey prosecutor's office would not comment on further arrests Friday, but said the investigation is continuing in coordination with the FBI and multiple other federal agencies.
On Thursday, the prosecutor's office announced 12 additional individuals — 6 couples — had been charged in the widening scandal for misrepresenting their incomes to show levels low enough to qualify for public assistance programs including Medicaid, heating benefits and food stamps (SNAP). These couples fraudulently amassed wealth benefits of about $400,000.
The defendants have been issued complaints and have until Tuesday to respond, the prosecutor's office said.
Seven additional couples, including a Rabbi and his wife, were charged just last week with defrauding government assistance programs out of at least $2 million—bringing the grand total to 26 individuals. The charges carry a maximum penalty of up to five years in prison and a $250,000 fine, or twice the gross gain or loss from the offense, the prosecutor's office stated.
One of the couples charged last week allegedly received Medicaid benefits for multiple years despite their annual income of more than $1 million, the complaint said.
In response to the widespread abuse of public assistance programs, a voluntary council of influential Lakewood business leaders said it was "saddened" by the arrests and announced it will provide educational classes to the community in order to prevent future abuses.
"In the days ahead we will help launch a set of intensive educational programs that can ensure that such does not happen again, and will invite the public to participate in these timely programs," the Lakewood Vaad's Rabbi Moshe Zev Weisberg said in a statement last week.