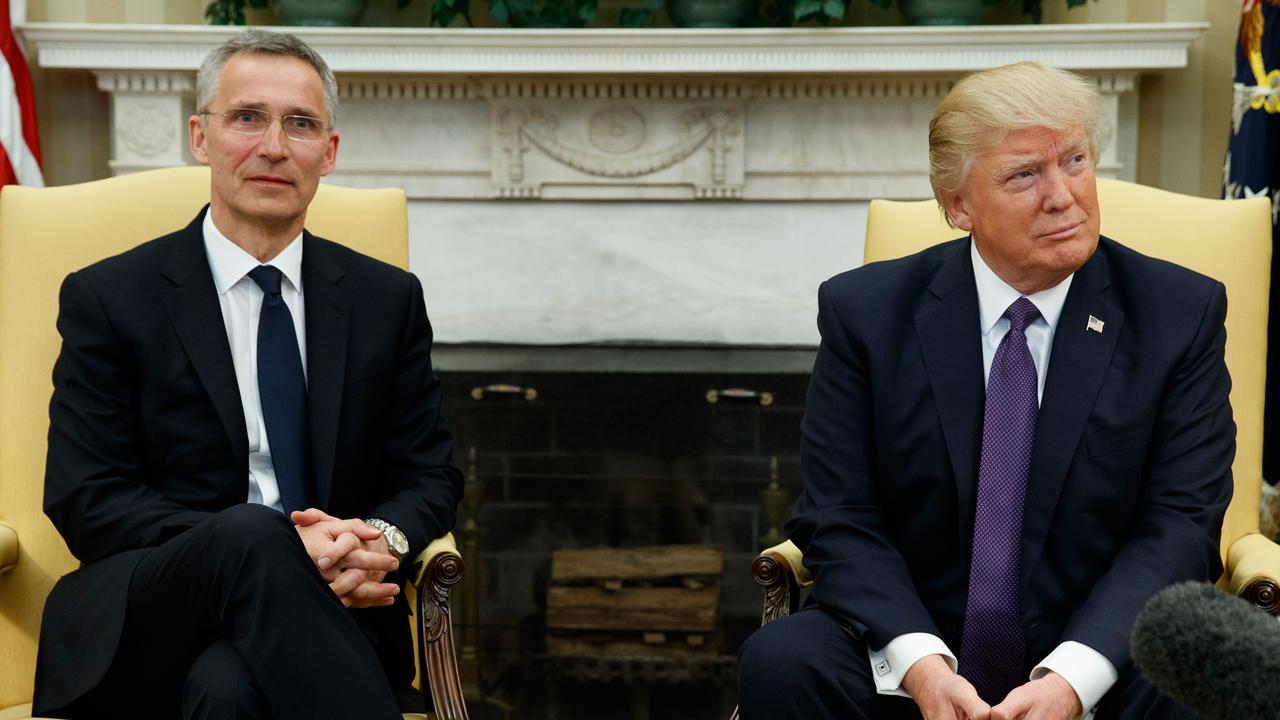 President Trump called NATO obsolete when he was a candidate, but today, his tone has changed. After a meeting with Trump, NATO Secretary General Jens Stoltenberg said the US remains a key part of the alliance.
"I welcome very much the strong commitment of President Trump and his security team to NATO.  Because a strong NATO is important for Europe but is also important for the United States," Stoltenberg told the FOX Business Network's Charles Payne.
Stoltenberg said NATO's focus on defending member countries has not changed.
"NATO's core task is to defend NATO allied countries, the 28 European and United States and Canada, that is our core task."
But part of that defense includes rooting out the sources of terrorism globally.
"We are in Afghanistan to fight international terrorism, the main reason for NATO being there in so many years is to prevent Afghanistan from becoming a safe haven for international terrorists once again."
Along with Afghanistan, Stoltenberg said NATO is also in Iraq and helping the US in Syria in the fight against ISIL.
"We are in Iraq training Iraqi forces enabling them to stabilize their own country and to fight terrorism, fight ISIL in Iraq.  And NATO is supporting the US-led coalition in fighting ISIL in Syria."
Trump's criticism of NATO has focused on getting NATO member countries to boost defense spending, which Stoltenberg said is already happening.
More from FOXBusiness.com
"NATO allies have turned a corner, after many years of cuts in defense spending 2016 saw the first increase in defense spending across Europe and Canada and it was a significant increase of $10 billion US dollars.  And it has been really helpful that President Trump has been so clear and that his message has been so clear to all allies."