NATO ally Romania commits to 2% defense spending through 2026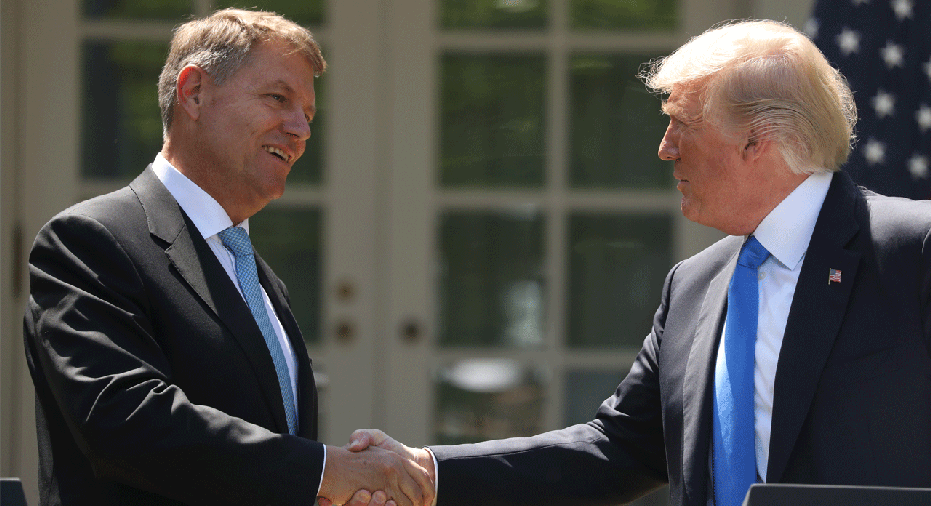 NATO member Romania will spend 2 percent of its gross domestic product on defense every year for the next nine years, a military procurement plan for 2017-2026 showed on Tuesday.
Romania, one of the United States' staunchest allies in eastern Europe along with Poland, spent 1.7 percent of GDP in 2016 on defense and hit the NATO target of 2 percent this year.
U.S. President Donald Trump has made more expenditure his priority for NATO, using his first alliance meeting in May to scold European leaders about historically low spending levels.
Romania would spend a total 9.8 billion euros ($11.6 billion) on modernizing its military under the new plan, endorsed by Romania's Supreme Defence Council (CSAT), a CSAT statement said.
The CSAT gave no further details about the plan, but said: "Consideration will be given to involving the national defense industry, which needs to be modernized and develop adequate military production capabilities."
In June, the U.S. State Department said it approved the possible sale of seven Patriot missile defense systems worth $3.9 billion to Romania. The prime contractors would be Raytheon Co and Lockheed, it said.
The Patriot missiles would be part of an integrated air defense system comprising six newly acquired F-16 fighter jets as Romania is bringing its forces up to NATO standards and retiring outdated communist-era MiGs.
Romania, hosts a U.S. ballistic missile defense station and has contributed troops to U.S.-led and NATO campaigns in Iraq and Afghanistan.
Russian President Vladimir Putin has said Moscow views the missile shield in eastern Europe as a "great danger" and Moscow will be forced to respond by enhancing its own missile strike capability.
(Reporting by Radu Marinas; Editing by Louise Ireland)