Mr. Fix It? Trump's Unconventional Economic Strategy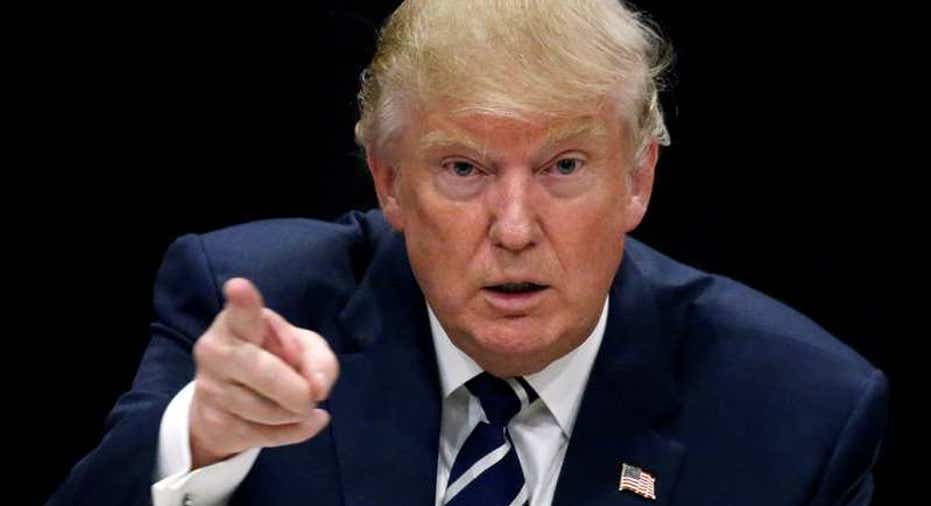 Republicans and Democrats can agree on one thing about the incoming administration, President-elect Donald Trump is an unconventional political leader. From his preferred method of communication via Twitter (NYSE:TWTR), to striking deals with companies like United Technologies (NYSE:UTX) to save U.S. jobs, to criticizing Boeing (NYSE:BA) for the cost of its latest iteration of the Air Force One jet; many in the political establishment have their guard up as they try to anticipate Trump's next move.
Working class voters on the other hand, who had traditionally voted Democrat, saw in Trump a promise to lift them out of economic immobility.
"It was the prospect of higher paying jobs [that allured these voters]. Because most of those industrial states…not only lost high paying jobs but the jobs that may have replaced them are much lower paying," Al Angrisani, former assistant U.S. Secretary of Labor under President Ronald Reagan, told FOXBusiness.com.
Trump's vows to increase stagnating wages are fortified by traditional Republican policies, including tax cuts and deregulation, as well as innovative strategies like cracking down on business outsourcing and competition from illegal immigration.
Fusing parts of the customary Republican agenda with an effort to directly tighten the labor market proved to be the injection of modernism needed to reinvigorate the working class, but the President-elect is straddling a fine line in an emerging battle between corporate America and the American worker.
"I believe that [Trump] sees big business as part of the problem… what may have been in their best interest wasn't necessarily in the best interest of workers," Angrisani said.
Beholden to shareholders, public corporations value free market principles, and their own profit, above all else. Therefore, they are likely to take advantage of any means necessary to improve their financial gain with less regard for the impact it has on American workers or wages.
The bottom line is big companies are benefitting from the global economy: "If they're allowed to, they're willing to sacrifice the benefits that they're bringing to their own countries for a global purpose. And that connects to a loss of jobs, lower paying jobs, etc.," Angrisani pointed out.
Therein lies the real tension for Trump and his economic team;  finding a balance of policies that create a favorable business environment for corporate America and simultaneously lift the working class out of stagnation. While downward pressure on the labor market has kept wage growth nominal in the wake of the financial crisis, the share of Americans actively looking for work fell to 62.7% in November, the lowest rate in decades.
"We're really seeing the bigger issue here that no one is talking about is the coming clash between the Trump agenda and big corporate America. It's coming, it's coming big time," warned Angrisani.
Although the President-elect has already shown his willingness to personally take on the likes of Boeing, Lockheed Martin (NYSE:LMT)  and United Technologies, that strategy may not be sustainable over the long-term, Danielle DiMartino Booth, former Federal Reserve Bank of Dallas advisor, told FOXBusiness.com
"I am highly skeptical that Trump's promise to bring back those manufacturing jobs via traditional deal-making will work in a widespread fashion. Tax incentives can only go so far towards offsetting the high cost of doing business in this country," she said.
In fact, the unique nature of the current economic circumstances in the United States calls for an equally unique policy solution.
"Massive tax cuts for high income people and corporations didn't ignite growth when George W. Bush did it in 2002, and I don't think it will now," Austan Goolsbee, former chairman of the Council of Economic Advisers under President Obama, told FOXBusiness.com.
"[Trump's] going to have to experiment with some techniques …It's a whole new area of economic policy that he's going to have to develop," Angrisani said.
The President-elect has promised to improve workers' conditions by tackling trade imbalances, renegotiating trade deals, and discouraging companies from outsourcing, even proposing a 35% tax on those which move production offshore. But is there something missing from his platform?
Angrisani thinks the President-elect has a golden opportunity to capitalize on one of President Obama's biggest mistakes; economic development in America's inner cities.
"My top priority would be to go into the inner cities, Detroit, Newark, Baltimore, the places where it's not just about improving the wage, but it's about creating a job…I would pursue the path that President Reagan and Jack Kemp started to pursue with their enterprise zones, and create tax zones in those inner cities that allow people to invest...[i.e.] If you create a certain number of jobs, you get a tax waiver."
DiMartino Booth said meaningful deregulation along with tax incentives and energy independence could be the next administration's best bet.
Still, as the world economy becomes more globalized, it will be hard to incentivize the largest companies to forego global opportunity in favor of local benefit. Angrisani faced similar challenges working under President Ronald Reagan, and believes Trump would be making a big mistake to forget the populist message that resonated so strongly with blue-collar America.
"We lived this in 1980-84. Reagan came out as a populist president… But eventually, in the second term, he got a little more corporate than he should have," he said. "If Trump abandons his grassroots populist message…and he becomes part of the big corporate traditional Republican agenda, he will be a one-term President, guaranteed."
While Trump is taking on some global corporate giants, he is also filling his Cabinet with those who lead them. Earlier this week he confirmed ExxonMobil (NYSE:XOM) CEO Rex Tillerson as his nomination for Secretary of State. Tillerson joins billionaire investor Wilbur Ross, Andy Puzder of CKE Restaurants, Linda McMahon of WWE, and a bevy of former Goldman Sachs executives who will determine the direction of the economy over the next four years.
Though the stage is set for Trump to follow through on the promises he made to the American working class, the outcome all depends on which route Trump takes once he assumes the Oval Office, Angrisani said.
"Which Trump are we going to see? Grassroots Donald or big corporate America Donald? I don't know."