Medicaid costs, enrollments steady after post-ObamaCare surge: Report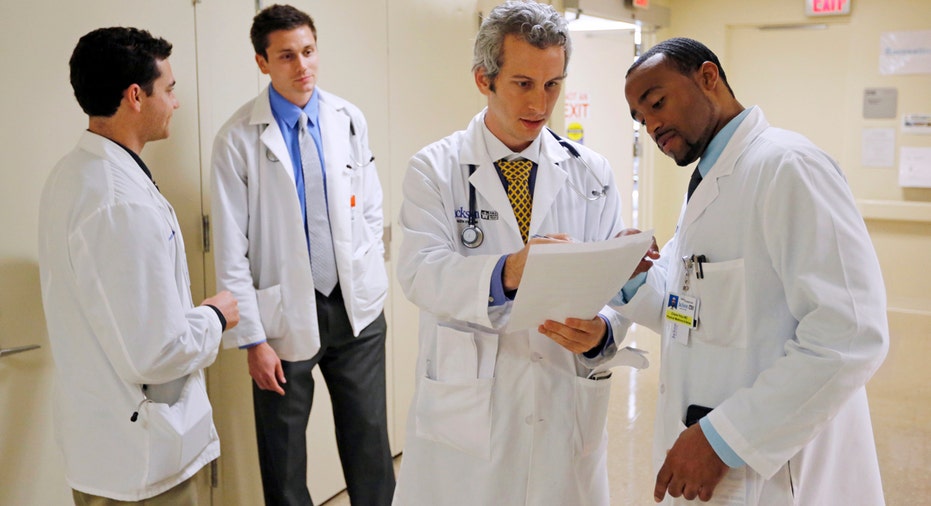 Despite ongoing uncertainty regarding the future of Medicaid, enrollment and costs stabilized during fiscal year 2017, according to a new survey.
Following years of surging Medicaid costs associated with the Affordable Care Act, a new report by The Kaiser Family Foundation shows that the program expansion may be nearing its peak: Medicaid enrollments in the states slowed considerably to an increase of just 2.7% in fiscal year 2017. By comparison, states reported a 13.9% increase in enrollment during fiscal year 2015 following implementation of former President Barack Obama's health care law.
The Affordable Care Act allowed states to expand their Medicaid programs to include more lower-income adults without children. Regular Medicaid roles also increased because of the heightened publicity associated with the law, commonly referred to as ObamaCare.
State spending on Medicaid, the second largest budget item behind education for most states, grew a modest 3.9% in the most recent period. That compares to the 10.5% increase in spending states saw in fiscal year 2015. According to the report, a majority of the cost increase for the current rate could be attributed to the high price of specialty drugs, including hepatitis C antivirals.
So far, 32 states have implemented the Medicaid expansion. In 2015, an Associated Press survey found more than a dozen states that opted to expand Medicaid had seen enrollments and costs surge beyond their expectations. In a report to Congress last year, the federal Centers for Medicare and Medicaid Services said the cost of expansion was $6,366 per person in 2015, about 49% higher than anticipated.
The federal government currently is picking up 95% of the costs for the Medicaid expansion population, something Republicans in Congress say is unsustainable. Recent GOP proposals would have ended the expansion and significantly reduced federal funding for the overall program.
However, in the report, almost all program directors also expressed concern over "likely negative fiscal consequences" tied to changes the GOP has proposed to Medicaid spending, which could result in budget shortfalls or program cuts.
One in 5 Americans are covered under Medicaid, according to the Kaiser Family Foundation, and the program accounts for 1 out of every 6 dollars spent on health care in the U.S.
The Associated Press contributed to this report.