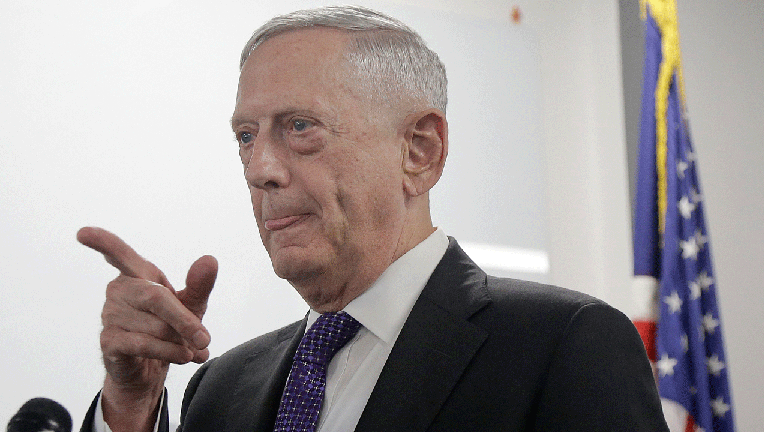 U.S. Defense Secretary James Mattis visited Google's (NASDAQ:GOOGL) campus in Mountain View, California on Friday, during a trip to promote the Pentagon's commitment to high-tech defense innovations.
Mattis was touring the West Coast, touting the Pentagon's Defense Innovation Experimental Unit (DIUx), a government group that works as a bridge between commercial companies and the U.S. military in order to solve the country's most challenging national defense problems.
Some areas of the defense sector that DIUx has sought investments in, and continues to look for innovations in, include artificial intelligence, autonomous systems, information technology and space advancements, according to the agency's website.
In the second quarter of 2017, the Defense Innovation Experimental Unit awarded 25 contracts worth a total of $48.4 million. Since June of 2016, DIUx has awarded $100 million in contracts for 45 different pilot projects, according to Reuters. The private sector has invested more than $1.5 billion in DIUx's portfolio companies.
DIUx was created by former Defense Secretary Ash Carter in 2015. Mattis' most recent trip indicates the Trump administration's defense team is intent on pushing the innovations forward.
More from FOXBusiness.com...
Mattis' Google visit follows a stop at Amazon's Seattle headquarters on Thursday. Amazon CEO Jeff Bezos tweeted a picture of the pair after meeting.
Google and Amazon did not immediately return FOX Business' requests for comment.
President Trump has not shied away from technological advancements throughout his presidency, hosting an entire "Technology Week" at the White House earlier this year. From modernizing the government's technological infrastructure to seeking innovative improvements within the labor force through high-tech solutions, many CEOs, including Bezos and Google's Eric Schmidt, have participated in roundtables.