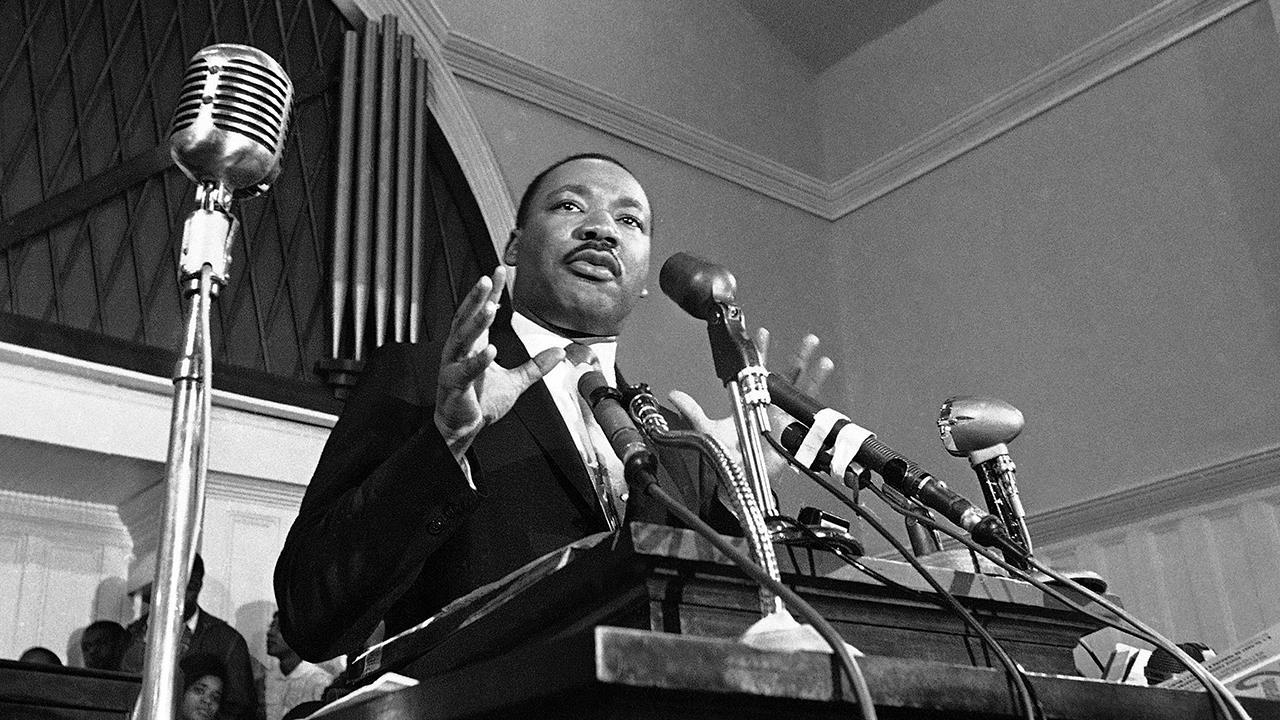 Martin Luther King Jr.'s message of hope and tolerance continues to reverberate in the African American community today, 50 years after his assassination in Memphis, Tennessee, said Donna Brazile, the former interim chair of the Democratic National Committee.
"My generation benefitted from the work of Dr. King and so many others," she told FOX Business' Maria Bartiromo on the anniversary of King's murder. "They were Americans who believed in the dream. They were Americans who fought for equality and justice for all."
King, a Baptist minister, rose to national prominence as perhaps the most visible leader in the civil rights movement of the 1960s, preaching nonviolence and civil disobedience. He was assassinated on April 4, 1968 by James Earl Ray, just one day after delivering his "I've Been to the Mountaintop" speech, during which he discussed the possibility of his untimely death. King's murder sparked riots across the country.
But, Brazile said, King paved the way for people like herself to succeed. Born in New Orleans, Brazile became the first African American woman to direct a major presidential campaign, acting as campaign manager for Democrat Al Gore in 2000.
"I am still in love with Dr. King," Brazile said. "His message of hope, the inspiration he gave so many people like myself back in the segregated South. So I want on this day to thank Dr. King and so many leaders who have marched for freedom and justice for all."