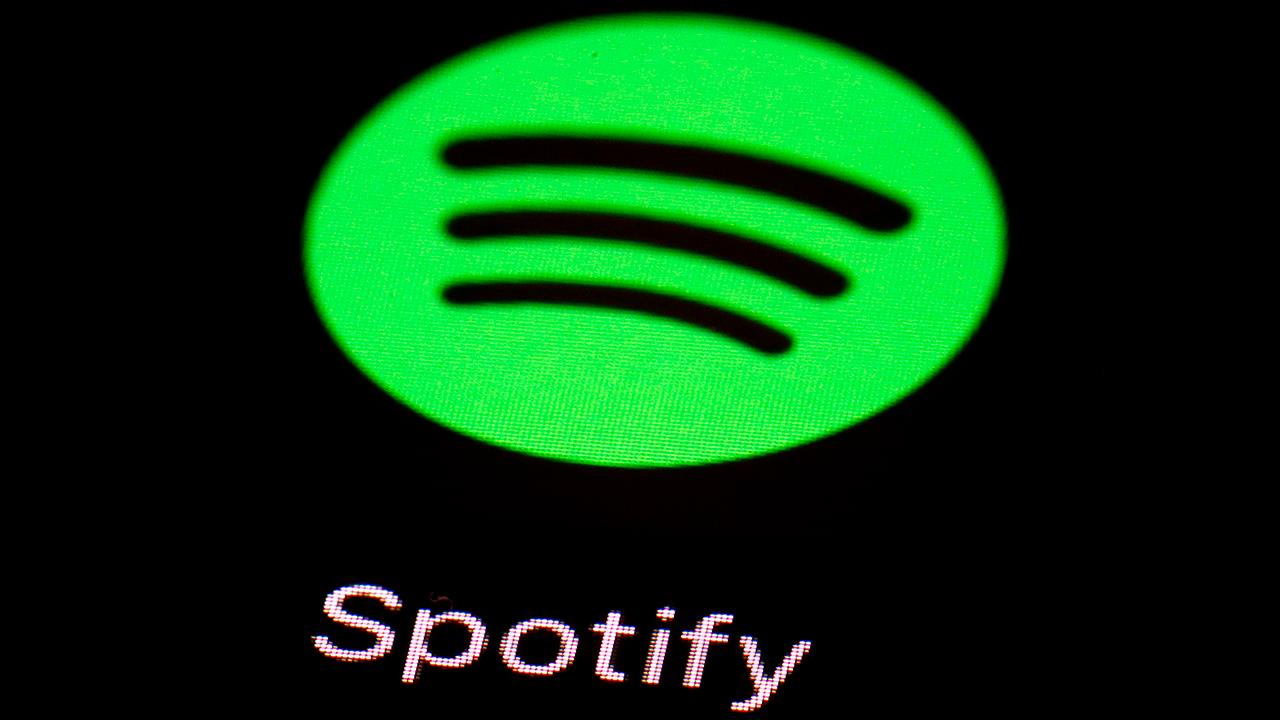 Wall Street welcomed Spotify to public trading with one of the best tech stock debuts in recent memory, but some analysts say investors should moderate their expectations for the music streaming giant's shares in the coming days.
Spotify debuted on the New York Stock Exchange through a direct listing on Tuesday and closed its first day of trading at $149.01 per share, above its initial reference point of $132 per share. That places the Swedish company at a valuation of $25 billion, well above Reuters' estimate of $19 billion, and ranks Spotify as the third-largest tech IPO of all time, according to Dealogic.
"Spotify's strong market debut shows that investors regard it as a healthy and promising business, and it's easy to see why," eMarketer analyst Paul Verna told FOX Business. "Spotify has been a driving force in the turnaround of the U.S. recorded music industry over the past few years." Verna added that Spotify's business model of combining advertising revenue with subscription fees for its on-demand streaming service has "proven to be the most popular" compared with such competitors as Apple and Pandora.
Spotify took the unusual step of going public through a direct listing, rather than hiring an investment bank to help set an initial stock price. As a result, the company avoided the fees that banks typically charge for that service and sidestepped a "lockup period" that would have prevented its investors from selling shares immediately after going public.
Some experts warned ahead of Spotify's debut that a direct listing opened the streaming giant up to early volatility, without underwriters or early major investors. Shares rose as high as $165.90, which would have indicated a $29.5 billion market capitalization, before falling below $150.
Eric Schiffer, CEO of the Patriarch Organization, argues that Spotify's initial stock valuation is far too high and should settle below $100 in the coming weeks.
"The market is valuing Spotify as if it were going to be the Netflix of music," Schiffer told FOX Business. "The chance of Spotify becoming a producer of content at all or anywhere near the scale of Netflix is like the Rolling Stones suddenly releasing a rap music album."
Spotify went public with a large base of paid subscribers. The company said it had 71 million paid users as of Dec. 31 and 156 million active users. It reported revenue of about $5 billion in 2017, marking a 39% increase from the previous year.
The music streamer, however, has yet to turn a profit and faces tough competition.
"Today's stock performance is no guarantee of future success, and it's important to remember that Spotify is not yet profitable and faces intense competition from more diversified players like Apple, Google and Amazon, all of which are pushing voice-activated devices that prioritize their own music services," Verna said. "Even Facebook is expected to get into audio streaming, so the landscape will become increasingly competitive for Spotify going forward."