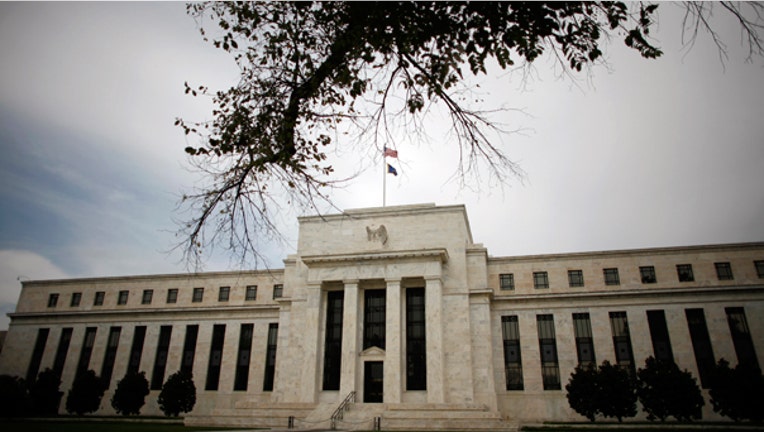 At the conclusion of its two-day June policy-setting meeting, the Federal Open Market Committee maintained near-zero interest rates, but did not directly suggest when it might those rates. The central bank, though, did say that after a weak first quarter, and mixed data in recent weeks, the economy has been expanding moderately.
"Information received since the Federal Open Market Committee met in April suggests that economic activity has been expanding moderately after having changed little during the first quarter," the statement said.
The Fed also released its forecast for the U.S. economy, predicting GDP will grow 1.9% in 2015, a significant downward revision from its March projection of 2.5%. Fed economists predict the unemployment rate for the year will be 5.3%, up from a March prediction of 5.1%.
Its statement mirrors recent comments by Fed officials that economic conditions are strengthening and would likely warrant a rate hike by the end of 2015. In May, the unemployment rate ticked up to 5.5%, but the economy added a batter than expected 280,000 new jobs for the month. Retail sales also jumped 1.2%, further suggesting winter's economic weakness was only temporary.
Despite upping its unemployment rate forecast for the year, the Fed said "the pace of job gains picked up while the unemployment rate remained steady."
However, the International Monetary Fund has also recommended that the Fed hold off on raising rates until 2016. That suggestion came after first-quarter GDP was revised downward to a 0.7% contraction.
The Fed has kept interest rates flat for seven years. Central bankers have been reluctant to raise interest rates too quickly and the Fed has said it won't do so until it meets its dual mandate of full employment and price stability, which it defines as an unemployment rate in a range of 5.0- 5.2% and inflation at around 2%. The Fed's latest projection doesn't have inflation reaching that level until 2017.
After this week's gathering, Fed watchers, businesses owners and consumers looking to borrow for big purchases will be looking next to July's meeting for any hints of a policy change. Many analysts, though,  have pointed to September's meeting as a strong possibility for liftoff.
The FOMC policy action was unanimous among voting members.