Macron's government faces vote of no confidence after pushing up retirement age
French President Emanuel Macron looks to change the retirement age from 62 to 64
Top leadership officials in the French government are fighting for survival Monday after opposition parties issued motions of no-confidence last week following a push to make unpopular changes to France's pension program in a move backed by President Emanuel Macron.
Macron's Prime Minister Elisabeth Borne faces two motions of no-confidence in the lower parliament – which could oust her from power if enough opposition lawmakers unite against the bill to change the retirement age from 62 to 64.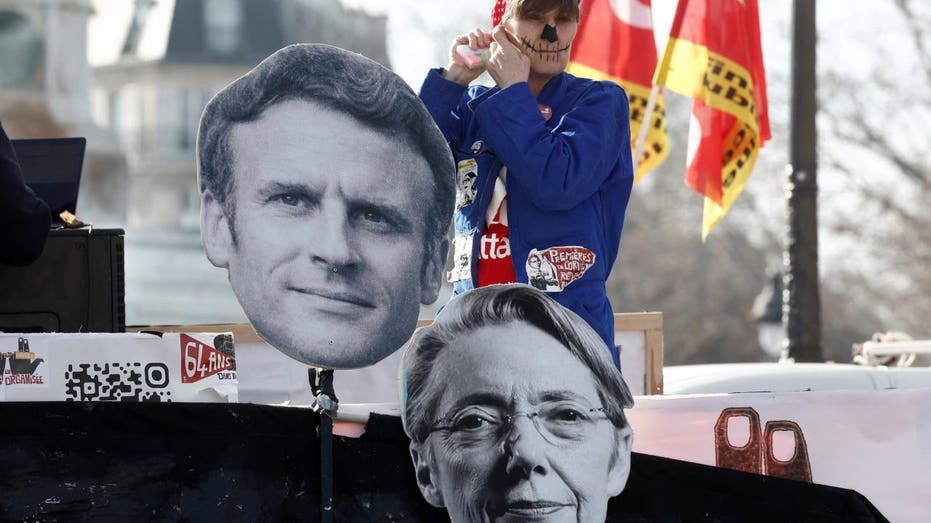 FRANCE RETIREMENT PROTESTS: PARIS BANS GATHERINGS NEAR KEY SITES TO QUELL UNREST
Days of protests turned violent and prompted hundreds of arrests after Macron and Borne bypassed the parliament Thursday to raise the pension age by two years in what French leadership has argued is necessary to keep its social security program from going bust. 
The Senate, which has a conservative majority, backed the changes to the retirement plan and passed the legislation last week.
Reports have suggested that despite the nationwide protests and mass arrests in Paris, there is no guarantee that the opposition will win out.
Though Macron's party lost the absolute majority in the lower parliament after elections last year, it is unlikely that opposition leaders in the National Assembly are able to muster the 287 votes needed to pass the no-confidence motions.
FRENCH PROTESTORS STAGE ANOTHER ROUND OF STRIKES AS COMMITTEE OF SENATORS, LAWMAKERS EXAMINE PENSION BILL
The protests have caused disruptions across French social sectors including in sanitation services, transportation and energy – marking unrest not seen since the 2018 Yellow Vest Protests over high gas prices. 
Reports of mounting trash pile ups have been surfacing for weeks as garbage in Paris has sat uncollected and rotting.
The strikes, which have left some 10,000 tons of trash on the streets of Paris, began over two weeks ago in a show of protest to Macron's then-proposed retirement changes, according to France 24.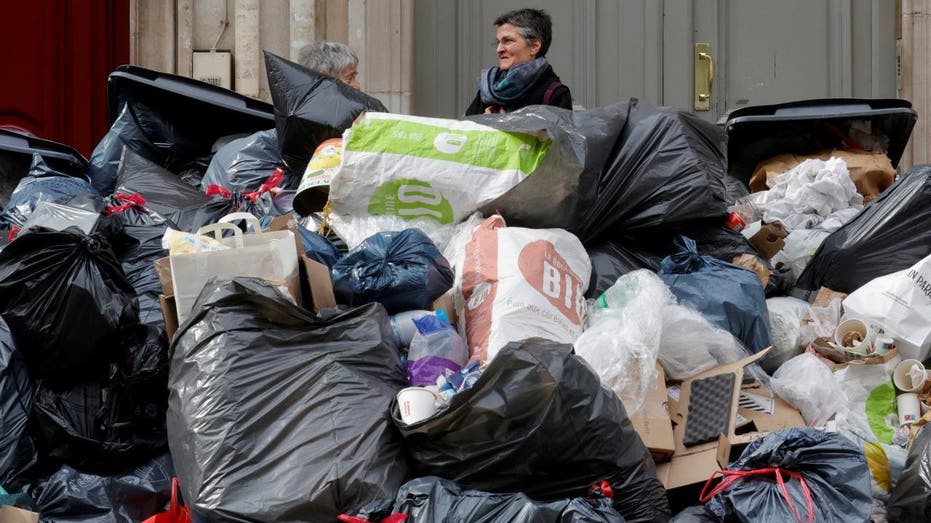 CLICK HERE TO GET THE FOX NEWS APP
Unions continue to demand that the French government simply repeal the legislation or face continued strikes and protests across the country. 
If the vote of no-confidence fails, the bill will become law. 
If the motions pass, Borne will be forced to resign and Macron's presidency will likely be marred by the incident through his tenure which will conclude in 2027.