Japan dodges US auto tariffs, for now, as Trump and Abe agree on trade talks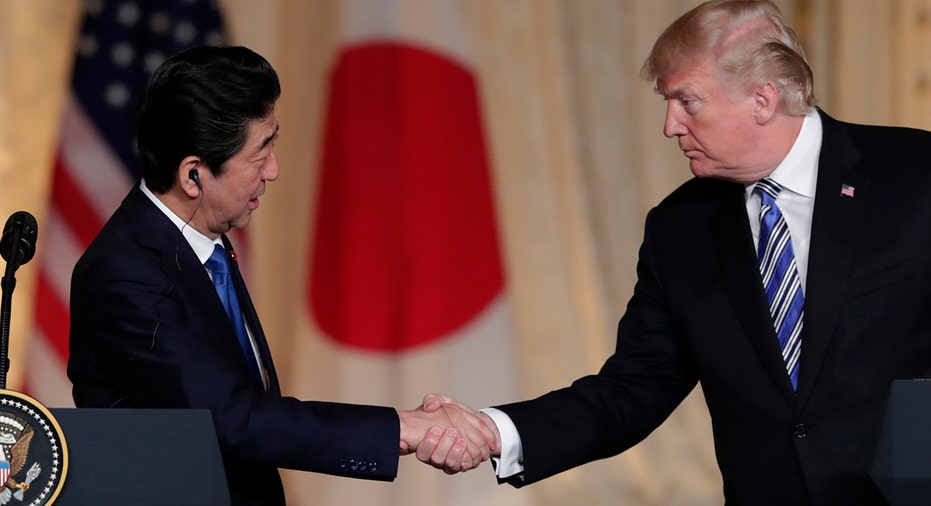 President Donald and Japanese Prime Minister Shinzo Abe agreed on Wednesday to start trade talks in an arrangement that, for now, protects Japanese automakers from further tariffs.
The two countries said in a joint statement the talks "will respect positions of the other government," drawing lines on autos and Japan's agriculture sector, according to Reuters.
Japan has a $69 billion trade surplus with the United States with  nearly two-thirds coming from auto exports.
Trump wants a two-way agreement to address it.
Wednesday's statement said a deal governing the auto sector would be written to boost production and jobs in the United States.
Tokyo had worried that Trump could demand a reduction in auto imports from Japan or that he could impose steep tariffs on such imports on national security grounds.
While economists saw the agreement as a positive outcome for Japan for now, they noted what would ultimately be agreed upon was still unknown.
Shares of Subaru  and Mazda Motor, two of the most export-reliant Japanese automakers, rose 3 percent and 1.2 percent respectively, outperforming a slightly weaker Tokyo market.